Petrobras Isn't Only State-Run Company Unloved by Bond Traders
by
Spreads for quasi-sovereign debt surge in emerging markets

Barclays data shows Brazil state-backed companies hardest hit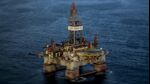 State-run companies are realizing government backing isn't what it used to be.
Tumbling commodities, a corruption scandal ensnaring Petroleo Brasileiro SA and slowing global growth are sapping demand for so-called quasi-sovereign debt across emerging markets, with state-backed companies in Brazil, South Africa, Colombia and Mexico faring the worst. Investors were demanding 1.09 percentage points more than sovereign debt to own the bonds of 200 state-run issuers this month, up from 0.63 percent in December, according to Barclays Plc, whose indexes include $556 billion in quasi-sovereigns.

The debt from state-backed oil producers, utilities and banks across emerging markets have been among the hardest hit securities in the recent global selloff of higher-yielding securities. It's a dramatic shift for many of the bonds, which are seen as less risky than those from similar companies without state sponsorship because of an implicit government guarantee. Faced with mounting losses, investors have started to question how firm the sovereign support really is, according to Bank of Nova Scotia.
"People seem to be paying more attention to those kinds of risks," Joe Kogan, head of emerging-markets strategy at Scotia, said from New York. "I've started to get calls and questions that I never had before from investors, as far as under what conditions could you have a default by a quasi-sovereign and not a sovereign and under what conditions would you bail out a quasi-sovereign."
Kogan has researched and written about quasi-sovereign risk since at least 2007, when he was an analyst with Lehman Brothers Holdings Inc.
From state-controlled oil companies such as Petroleos Mexicanos to government-backed lenders like the Export Credit Bank of Turkey, quasi-sovereign, emerging-market credits have long lured foreign investors seeking higher yields than they would get from government notes. The governments don't generally come out and say that if things go sour they'll make good on the obligations, but that's the assumption investors have.
"The idea is that they're not explicitly guaranteed, but the government would be foolish not to step in," according to Wilbur Matthews, the chief executive officer of Vaquero Global Investment LP in San Antonio, which manages $100 million in emerging-market debt, a majority of which is in high-yield bonds.
However, that calculus is changing in Brazil, where at least two ratings companies have already downgraded Centrais Eletricas Brasileiras SA, the state-controlled utility known as Eletrobras, and oil giant Petrobras to junk status, while just Standard & Poor's has taken away the sovereign's investment grade. In Mexico, Moody's Investors Service signaled in August that it may cut Pemex's A3 credit rating due to concerns over rising debt levels, while it hasn't indicated the government's classification is at risk.
The quasi-sovereign debt woes in Brazil center on Petrobras, the biggest junk-rated corporate issuer in emerging markets with $56 billion in bonds outstanding. The company is being investigated for its role in the so-called Carwash pay-to-play scheme. The scandal has spurred calls for President Dilma Rousseff's impeachment, though she says she knew nothing about any wrongdoing.
"There's a decent school of thought right now that thinks the sovereign could seek to distance itself from Petrobras, or that the sovereign's influence over it can be detrimental to creditors," said Vaquero's Matthews, who's been cutting quasi-sovereign holdings on the expectation they'll sell off further. "This unknown factor is kind of being repriced by the market."

Petrobras debt has recovered in the past two weeks after the company triggered a record bond rally with a surprise fuel price increase. Still, the producer's $2.5 billion in dollar bonds due in March 2024 have lost more than 14 percent this year. The yield on the debt fell 0.03 percentage point Monday to 9.79 percent.
Many of the world's quasi-sovereign bonds are tied to commodities, and lower raw-materials prices will probably be a prolonged trend, imperiling the borrowers' finances and boosting their leverage ratios, according to Aziz Sunderji, the Barclays emerging-market corporate credit strategist who researched the credit spreads.
"Even though they may be still important to the government, one factor driving that quasi-versus-sovereign differential is the stand-alone credit quality, and that's been getting worse," he said from New York. "That should feed into spreads."
Before it's here, it's on the Bloomberg Terminal.
LEARN MORE