JPMorgan's Chang Says Fed Rate Hike Would Help Emerging Markets
Cristiane Lucchesi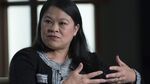 A U.S. interest-rate boost would help emerging markets by reducing uncertainty that's kept investors from taking on risk there, according to JPMorgan Chase & Co.'s global head of research, Joyce Chang.
"The Fed should get it over with," Chang said in an interview after speaking on a panel discussion at the Institute of International Finance in Lima, Peru.
Officials last month kept the rate near zero, where it has been since December 2008, to see if slower Chinese growth undermines their forecast that U.S. inflation will move back to the Fed's 2 percent target, minutes of the September meeting released Thursday showed.
David Fernandez, head of fixed-income, currencies and commodities research for the Asia Pacific region at Barclays Plc, said during the panel discussion that emerging markets would benefit if the U.S. Federal Reserve increased rates.
"A one-time, small increase wouldn't hurt," he said in an interview after the panel.
Before it's here, it's on the Bloomberg Terminal.
LEARN MORE