Maturing Junk Debt Poses $9 Billion Test for Europe's Miners
by
Nyrstar, Eurasian Resources among firms that need to refinance

Bond and loan repayments due next year, Moody's says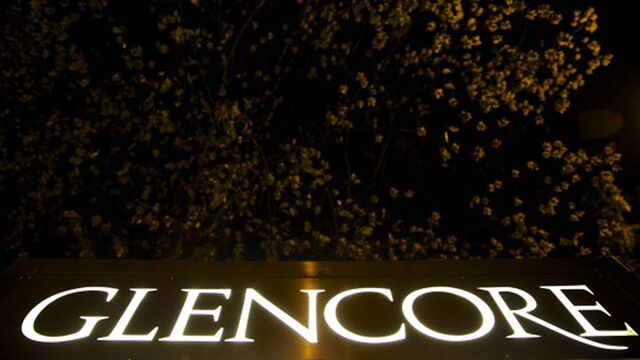 New headwinds are facing Europe's miners as they try to ride out the commodities slump -- $9 billion of junk-rated debt coming due.
That's how much firms including Nyrstar NV and Eurasian Resources Group need to repay in 2016, according to data compiled by Moody's Investors Service. Eurasian Resources has about $3.4 billion of debt due by the end of next year, the highest refinancing need among the 17 junk miners Moody's assesses in Europe, Middle East and Africa.
"Bondholders and banks are now less willing to lend to commodity companies and that leaves weaker ones more exposed," said Jaap Smit, a senior credit analyst at Robeco Nederland BV, which manages 273 billion euros ($310 billion) of assets. "For many of them, capital markets are closed and this is not going to be just a blip."
The selloff of Glencore Plc last week showed investor nervousness toward commodity companies with large debt loads amid falling raw-material prices. Copper, nickel and zinc have dropped more than 20 percent in the past year on waning demand from the slowing Chinese economy, according to data compiled by Bloomberg.
"Falling metals prices have weakened the liquidity of a number of high-yield miners," Gianmarco Migliavacca, an analyst at Moody's, said in an e-mailed statement. "We expect that refinancing risk will pose a challenge for a number of high-yield miners in the next 12 to 18 months."
Refinancing Risk
Nyrstar, a zinc-mining firm based in Zurich, has 415 million euros of bonds maturing in May. Declining prices of the metal and the impending debt repayment prompted Standard & Poor's to place the company's B- rating, six levels below investment grade, on negative outlook on Wednesday.
The miner should be able to repay the notes without raising new facilities, S&P analysts including Elad Jelasko wrote in a report. However, doing so would reduce the company's financial flexibility, they said.
Nyrstar's 350 million euros of 8.5 percent bonds due September 2019 have fallen this year. They climbed Friday to 89 cents on the euro after Glencore said it would curb zinc production, pushing the price of the metal up 12 percent.
Greg Morsbach, a spokesman for Nyrstar, didn't comment on the debt maturity when asked. He said the firm was in its closed period as it will report third-quarter results on Oct. 22.
Moody's downgraded Eurasian Resources to Caa1, seven steps below investment grade, on Oct. 2, citing lower commodity prices and $7.5 billion of debt. The company is owned by Patokh Chodiev, Alexander Machkevitch and Alijan Ibragimov, with the Kazakh government having the remaining 40 percent stake. 
"Management are aware of the refinancing risk and have been working on a solution for a number of months," a spokesman said in an e-mailed statement. "A refinancing package for the majority of the group's indebtedness will be announced within the next two weeks and will significantly reduce the group's capital repayments over the next four years.''
Before it's here, it's on the Bloomberg Terminal.
LEARN MORE