If You Like Being a Contrarian, Credit Suisse Has 18 Stocks for You
by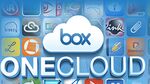 If you're looking for an opportunity to go against the grain, a new note from Credit Suisse has 18 ideas it thinks will pay off. 
Equity research analyst Arbin Sherchan went through the firm's U.S. coverage base and found 18 stocks that its analysts had the largest divergence in views from the consensus on Wall Street. The list included 12 that are poised to have large upside and 6 with room to fall. 
In terms of large upside that isn't yet priced in, there are big names such as Box and Walmart, of which it has price targets of $24 and $85, respectively. Box closed at $12 yesterday and Walmart closed at $66.88. 
The firm also gave reasons for its out-of-consensus calls. For Box, it said a strong competitive position and potential for an expanding user base made it attractive. For Walmart, the analysts said that a spinoff of Sam's Club could prove attractive. 

For downside, the likes of Dollar Tree and Hyatt Hotels could take a hit. Credit Suisse has price targets of $60 and $52, respectively, while the two firms closed at $62.08 and $52.22 yesterday. 
Analysts at Credit Suisse argue that Dollar Tree's acquisition of Family Dollar could prove far more risky than the Street is currently anticipating, while noting that Hyatt's preference toward owning rather than managing hotels could prove to be more volatile as lodging supply increases. 

As earnings season kicks off, Credit Suisse says you should watch the numbers closely, as they could prove to be the catalysts for its calls. 
Before it's here, it's on the Bloomberg Terminal.
LEARN MORE