Markets
How to Make $2.5 Trillion in Five Days: What We Learned This Week
As central banks refrain from raising rates, investors are piling into the markets.
Bloomberg News
Global stocks, commodities and emerging-market currencies headed for their best weeks in years, extending a rally that's added about $2.5 trillion to equities as central banks show no desire to pull back on stimulus anytime soon.
The MSCI All-Country World Index is poised for its best weekly rally since 2011. The Standard & Poor's 500 Index swung between gains and losses near 2,015, the highest level since Aug. 20, as energy shares slid for the first time in nine days. Oil in New York struggled to hold above $50 a barrel and zinc had the steepest daily jump on record as commodities extended a rally. The Bloomberg Dollar Spot Index slipped for the sixth time in seven days.
"Policy makers are trying to be prudent with policy, but not panicking over the global outlook," said Brian Jacobsen, who helps oversee $250 billion as chief portfolio strategist at Wells Fargo Advantage Funds in Menomonee Falls, Wisconsin.  

VW Will Take Years to Resolve
The diesel-emissions cheating scandal that has engulfed the world's second-biggest carmaker won't disappear anytime soon. 
The company's head of U.S. operations, Michael Horn, testified at a congressional committee and conceded it may take years to  retrofit 430,000 cars in the nation. Some 11 million VWs globally have the software cheat.  He also said senior managers were unaware of the practice until recently.
"This was not a corporate decision," Horn said.  When pressed by Representative Joe Barton, a Texas Republican, about whether senior management was aware, Horn said, "I agree it's hard to believe." 
Days earlier, Volkswagen's designated Chairman Hans Dieter Poetsch warned managers that the diesel-emissions scandal could pose "an existence-threatening crisis for the company," as it pleaded for public trust with full-page ads in national newspapers.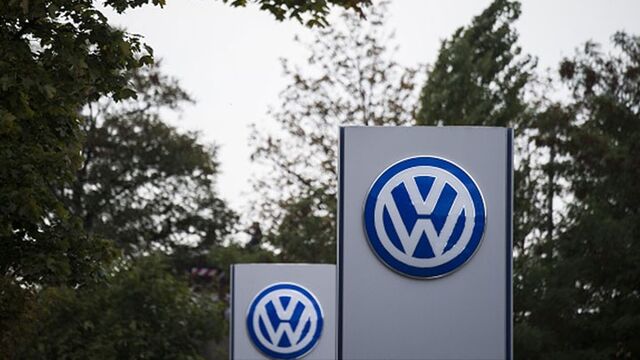 Solar and Wind Power Just Passed a Big Milestone
Wind power is now the cheapest electricity to produce in both Germany and the U.K., even without government subsidies, according to a new analysis by Bloomberg New Energy Finance (BNEF). It's the first time that threshold has been crossed by a G7 economy.
But that's less interesting than what just happened in the U.S. As Bloomberg's Tom Randall reported, increased levels of renewable energy are forcing fossil-fuel fired power stations to sit idle. That drives up their costs. As costs for dirty energy rise, more wind farms and solar parks are built, creating a virtuous circle that looks like this:

#InsideIran There Is a Giant Shopping Mall 
A Bloomberg team of reporters, a video journalist and a photographer recently headed to Iran to report on what the country is like as it begins the process of reintegrating with the international community.
They expected to report certain types of stories. And they did: they visited Tehran's stock exchange, met carpet sellers, currency traders, politicians and the country's rising female business leaders. They also found something rather more surprising: a giant shopping mall, a billion-dollar beacon of modernity in the city of Isfahan, more usually known for its ancient Islamic architecture.
Even more surprising were the ambitions of the man behind the Isfahan City Center mall. Massoud Sarrami spoke of his desire to strike a deal with the biggest property magnates in the U.S., including one currently focused on the 2016 presidential race.
Bloomberg's Golnar Motevalli has more: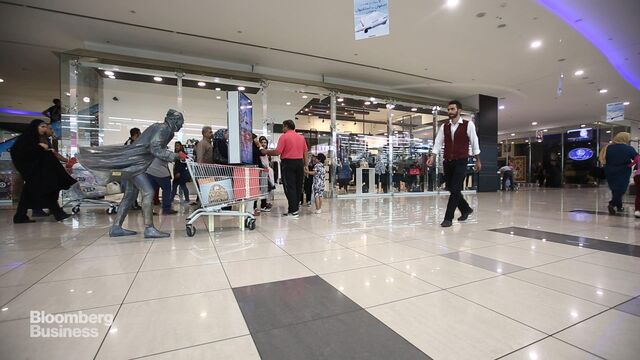 Before it's here, it's on the Bloomberg Terminal.
LEARN MORE