Fed Officials See 2015 Rate Rise Provided Economy Stays on Track
by , , and
Fischer says foreign central bankers tell him `please do it'

Dudley ties 2015 liftoff to outlook surviving China slowdown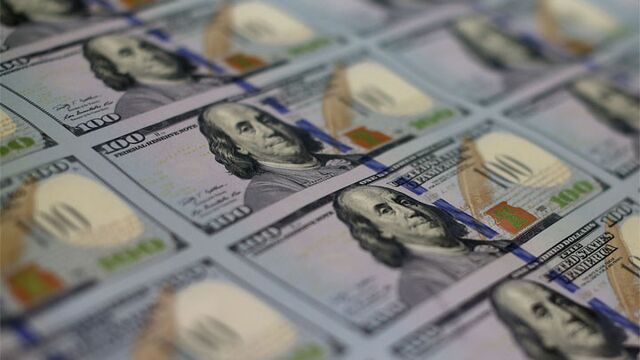 The Federal Reserve will raise interest rates this year provided slower global growth doesn't undermine forecasts for higher inflation, said two policy makers, while Fed Vice Chair Stanley Fischer said the word from his counterparts abroad was "please do it."
"And we will do it, probably, at some point, but we're not going to do it at a time that is not suitable for the United States economy," Fischer told CNN International in an interview in Lima, where he is attending a meeting of the Group of 20 major industrialized nations.
Officials last month kept the rate near zero, where it has been since December 2008, to see if slower Chinese growth undermines their forecast that U.S. inflation will move back to the Fed's 2 percent target, minutes of the September meeting released Thursday showed. Investors aren't buying it.
"The core of the committee is not pleased with the market essentially saying 'the Fed will never hike, or at least not in 2015,"' said Carl Riccadonna, chief U.S. economist for Bloomberg Intelligence in New York.
Last month's FOMC decision, and a disappointing September U.S. employment report, has sapped investors' confidence the Fed will be able to raise rates this year, as Fed Chair Janet Yellen has said she expects will be warranted.
Lower Odds
The probability of a 2015 hike is now priced around 40 percent in federal funds futures markets, compared to above 60 percent ahead of last month's Fed meeting, based on the assumption that the effective fed funds rate will be 0.375 percent after liftoff.
"Policy makers do not want the odds of 2015 liftoff to fall too low -- they want to preserve the option to hike," Riccadonna said. "This means we now have dovishly-inclined policy makers trying to 'talk tough' on the prospect for liftoff."
Fischer's comments followed remarks from New York Fed President William C. Dudley, who told CNBC he still expects the Fed to raise rates this year, provided that his outlook for inflation and growth stays on track, though that view was "not a commitment."
Asked if he was still in the 2015 liftoff camp he said, "based on my forecast, yes I am, but it's a forecast. And we're going to get a lot of data between now and December." The FOMC meets twice more this year, on Oct. 27-28 and Dec. 15-16.
Payroll Hurdle
Dudley said the key to liftoff will be whether the labor market continues to improve, thereby putting more upward pressure on wages and inflation. Last month's jobs report was "definitely weaker," but even monthly gains of 120,000 or 150,000 are enough to continue to push the U.S. unemployment rate lower, he said.
U.S. employers added 142,000 new jobs in September, which was below the lowest forecast of economists surveyed by Bloomberg. The Fed's preferred price gauge rose 0.3 percent in the 12 months through August and has been under its target since April 2012.
Atlanta Fed chief Dennis Lockhart also expected the central bank to raise rates later this year. "The economy remains on a satisfactory track, and, speaking for myself, I see a liftoff decision later this year at the October or December FOMC meetings as likely appropriate," he told an audience of business reporters in New York. "The ambiguity of the moment reinforces the need to closely watch the vital signs of the economy over the coming weeks to determine if the outlook has changed," he said.
Hawk, Dove
There were also remarks from either wing of the Fed policy-making debate. Richmond Fed President Jeffrey Lacker, who dissented last month in favor of a rate rise, told Bloomberg in an interview the central bank was taking risks by holding rates near zero with the U.S. economy already at what he saw as full employment.
Charles Evans, the head of the Chicago Fed, said that officials should delay liftoff until mid-2016 in order to be confident of pushing inflation to their 2 percent goal.
"I would like it to move up more quickly than that, but at the moment, we're just thinking that that's what appropriate policy would be," he told reporters in Milwaukee after delivering a speech.
Before it's here, it's on the Bloomberg Terminal.
LEARN MORE