SABMiller Better Get Ready for a CEO Who Doesn't Like to Have Fun
by , , and
Slashing expenses is key to the AB InBev takeover playbook

A deal could end free meals and fine hotels for SAB staff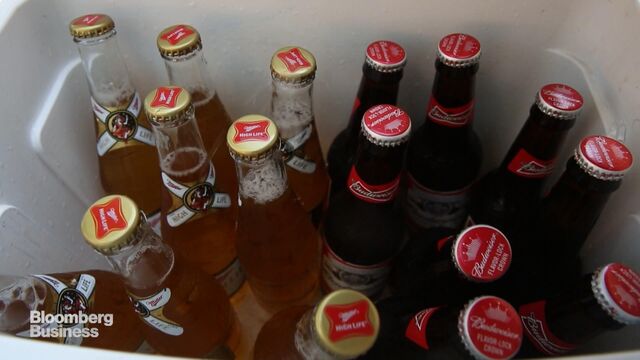 Anheuser-Busch InBev NV prides itself on penny-pinching. There are no private offices for top brass, no lavish parties, and no high-end hotels like the Four Seasons. Guess where SABMiller Plc executives like to stay when they travel?
The proposed takeover of SABMiller by the brewer of Bud Light, Busch and Rolling Rock has set up a dramatic clash of corporate cultures. AB InBev has a long track record of relentless cost-cutting at companies it acquires, and Chief Executive Officer Carlos Brito once boasted that he doesn't "like people at the company to have fun."
By contrast, working at SABMiller -- which makes dozens of brands such as Kozel, Foster's and Blue Moon -- sounds like it can be a blast.
At its headquarters in London's tony Mayfair district, staffers get an allowance for lunch from local restaurants. The five-star Four Seasons is a hostelry of choice, according to a person with knowledge of the company's practices. The beer is free at its in-house bar, with gleaming taps serving Peroni, Grolsch and Pilsner Urquell.
AB InBev has experience in transforming relatively cushy corporate cultures -- Brito ended the free beer benefit at Anheuser Busch -- but there's a deep gulf in attitudes between it and SABMiller. Should its $100 billion offer succeed, that could lead to an exodus of executives fearful of working under Brito's watchful gaze at the British brewer, complicating integration efforts.
'Hard Culture'
A takeover could mean a "situation similar to what we've seen in their past deals, where they cut costs hugely," said Robert Jan Vos, an analyst at ABN AMRO. "It's a hard culture. It's tough and very competitive internally."
SABMiller on Wednesday rejected AB InBev's latest offer, spurning a deal that would create a dominant global brewer. On Friday it doubled its cost-savings target as it seeks to rally shareholders around its rebuttal.
Video Source: Stanford Graduate School of Business
An SAB spokesperson said benefits such as subsidized lunches and free beer support the company's goal of fostering "refreshment and sociability." An InBev spokesperson said the two brewers share many corporate values and that senior SAB staff would "play a significant role in the combined company."
Brito has frequently extolled the virtue of frugality at the company he built through dozens of acquisitions. "If the guy buying my Stella Artois is paying a premium over my Budweiser, what do they expect me to do with that money?" he said in a 2010 lecture at Stanford University's business school. "If I have lavish offices and corporate jets and five-course meals when I travel at the Four Seasons, would our consumer be proud if they knew we spent their money like that?"
Cheese Sticks
In the past, Brito has said it's fine if the rigors of working for him drive some executives away. He's happy to replace them with hungry recent graduates of MBA programs. In 2010, he deemed departures after the Anheuser-Busch deal "great, because we then promoted people and they said, 'this is my company now.' "
His attitudes are rooted in broader practices at companies purchased by 3G Capital, an investment vehicle created by the billionaire Brazilian investors who control AB InBev. That group, led by Jorge Paulo Lemann, has also acquired Burger King, Heinz, Kraft Foods, and Canadian donut chain Tim Hortons.
Those deals all followed a similar template. First comes so-called zero-based budgeting, a system of expense-planning popularized by Lemann whereby every cost needs to be justified, starting from a blank sheet of paper each quarter. A small army of management consultants is hired to oversee those plans, scrutinizing budgets line by line.
No detail is too small. At Heinz, miniature fridges were unplugged to save on electric costs and staff were given monthly limits of 200 pages of printing and $15 for office supplies. At Kraft, employees lost their free cheese sticks and Jell-O.
Luton Whopper
At Anheuser-Busch, which InBev bought in 2008, the number of staff BlackBerrys was cut in half and Brito ripped out walls at the St. Louis headquarters, turning it into an open-plan space.
Planes are an obvious target. Brito makes a point of telling listeners that he flies commercial, though the company inherited jets when it bought Anheuser-Busch. SABMiller uses a pair of Dassault Falcons and frequently charters planes through NetJets, the person familiar with the company said. The spokesperson said SAB sets strict limits on travel expenses.
The cost-cutting shows on the bottom line. AB InBev had a margin of earnings before interest, taxes, depreciation and amortization of almost 40 percent in its last full-year earnings, versus about 25 percent for SABMiller on the adjusted basis that the company says reflects the cash generated to service the group's debt. On an unadjusted basis, SABMiller's profitability is 29.5 percent.
If Brito succeeds in the deal, top executives in London may be in for a shock even greater than being forced to justify requests for toner cartridges. Whereas SAB headquarters is a five-minute walk from Nobu and the luxury Dorchester Hotel, InBev's U.K. offices neighbor Luton Airport, the home of EasyJet. Conveniently, Luton has a Burger King, though staff shouldn't expect any discount on their Whoppers.
Watch this next: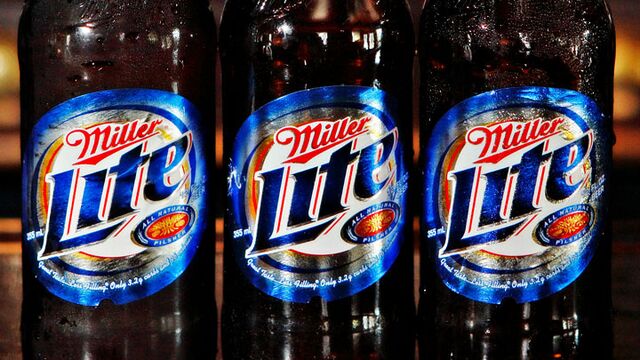 Before it's here, it's on the Bloomberg Terminal.
LEARN MORE