business
VW Facilities, Worker Homes Raided in Diesel Investigation
By and
Simultaneous raids started early in the morning on Thursday

Raids at carmaker's Wolfsburg facilities lasted for hours
Police and prosecutors swooped in on Volkswagen AG facilities and private homes on Thursday in a dawn raid to gather evidence about who was behind the carmaker's decision to cheat on diesel emissions tests.
Three prosecutors and some 50 state criminal investigators searched the carmaker's factories and employees' homes starting in the early morning and continuing through the afternoon in Wolfsburg, its headquarters city, and elsewhere, said Birgit Seel, a senior prosecutor in the German state of Lower Saxony. Investigators took documents and electronic media, and it may take several weeks to review the material, Seel said. She didn't identify employees whose homes were searched.
"We will fully support the prosecutor's office with its investigation into the facts of the case and into the people responsible to swiftly and completely get to the bottom of the matter," Volkswagen said in an e-mailed statement. The company filed its own criminal complaint on Sept. 23.
The raids come as pressure on Volkswagen intensifies. The company's U.S. chief, Michael Horn, will face U.S. lawmakers Thursday in the first public hearing on the scandal. In Europe alone, Volkswagen will probably need to exchange or rebuild parts for about 3.6 million engines equipped with illegal software that turned on full pollution controls only during tests, German Transport Minister Alexander Dobrindt said in a video posted late Wednesday on the ministry's website.
Volkswagen told German regulators the parts for 1.6-liter engines that need the fix won't be available until September 2016, Dobrindt said.
Lower Saxony prosecutors opened a criminal probe last month after Volkswagen admitted it used software to cheat on U.S. diesel emissions tests for years. Volkswagen is facing lawsuits and government probes around the world after saying the rigged engines may have been installed in some 11 million vehicles worldwide.
Watch Next: The Long Rise and Rapid Fall of Volkswagen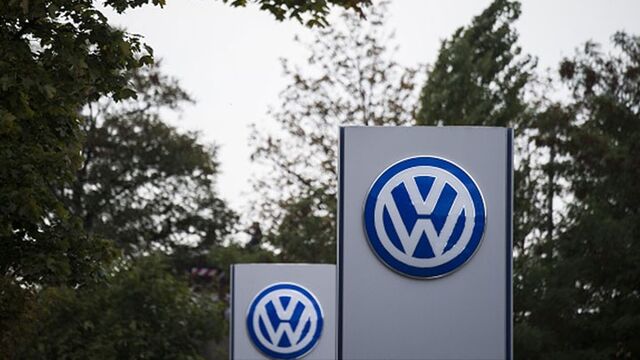 Before it's here, it's on the Bloomberg Terminal.
LEARN MORE