Kocherlakota Says Fed Should Consider Negative Interest Rates
by
Minneapolis Fed President says appropriate to wait for liftoff

Fed should facilitate continued improvement in labor market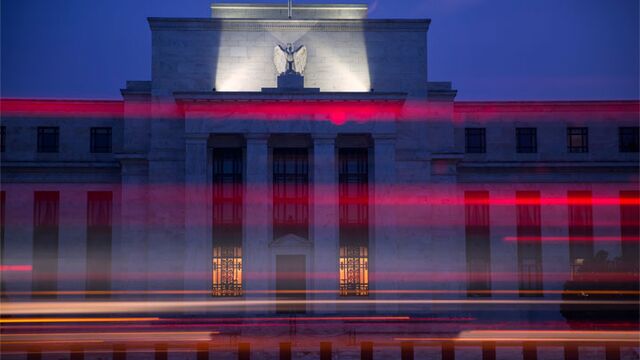 The Federal Reserve should consider ways to make monetary policy more accommodative, including negative interest rates, said Minneapolis Fed President Narayana Kocherlakota.
"I don't see raising the target range for the fed funds rate above its current low level in 2015 or 2016 as being consistent with the pursuit of the kind of labor market outcomes that we are charged with delivering," Kocherlakota said Thursday in remarks prepared for a speech in Mankato, Minnesota. "Indeed, I would be open to the possibility of reducing the fed funds target funds range even further, as a way of producing better labor market outcomes."
The policy-setting Federal Open Market Committee decided last month to hold rates near zero, though Chair Janet Yellen said Sept. 24 that she expected that the central bank's first rate increase since before the financial crisis would be warranted before the end of this year.
Kocherlakota, known as the committee's most dovish member, pointed to a stall in the upward trend of the prime working-age employment rate and low inflation as signs that U.S. monetary policy has already become too tight. He doesn't vote on monetary policy this year and will leave the Minneapolis Fed on Dec. 31 to become an economics professor at the University of Rochester.
Labor Benchmark
The employment metric, which measures the percentage of Americans between the ages of 25 and 54, rose from a low of 74.8 percent in December 2009 to 77.3 percent in February 2015. In September, it stood at 77.2 percent.
The Minneapolis Fed chief suggested the lack of continued improvement is evidence that policy makers' decision to begin phasing out the central bank's bond-buying program in 2013 may now be hitting the economy.
"We would typically expect that such a change in monetary policy should affect the economy with a lag of about 18 to 24 months," he said. "Viewed through this lens, the slow rate of labor market improvement in 2015 is not all that surprising."
Committee members submit quarterly economic forecasts including their projections for the appropriate future path of the federal funds rate, which has been held near zero since December 2008. Displayed as dots on a chart, forecasts on the so-called "dot-plot" were released Sept. 17 and showed that one official viewed the appropriate rate at the end of this year and next to be slightly less than zero.
Kocherlakota said in a Sept. 29 interview with Arthur Levitt on Bloomberg Radio that he was prevented by the Fed's confidentiality rules from disclosing if this was his dot, though he expressed interest in the decision of central banks in Sweden and Switzerland to drive rates below zero.
Before it's here, it's on the Bloomberg Terminal.
LEARN MORE