Twitter Co-Founder Evan Williams Says New CEO Dorsey's Two Jobs Are 'Not Ideal'
Still, Williams says Dorsey is the right person for the job.
by and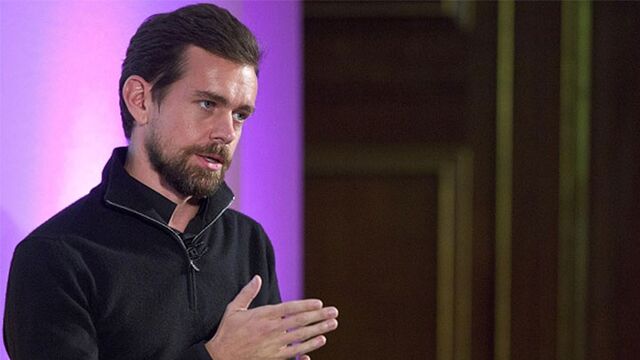 In his first interview since helping appoint the "permanent CEO" of Twitter, Evan Williams says it's "not ideal" that their pick, his fellow co-founder Jack Dorsey, has two jobs.
"I  think Jack wouldn't recommend it either," Williams says in an interview on Bloomberg TV. "No one would say this is ideal that we would want anyone's time split. But it didn't change the fact that we still thought, despite that, he was the best choice."
Williams, a one-time Twitter chief executive officer and current board member, says the decision eventually became an easy one, despite Dorsey staying on as CEO of the payment company Square, which is planning an initial public offering. "Everyone from the beginning knew that Jack was capable, and he had a unique perspective on the company," Williams says. "We wanted to see what our options are, and that was our job as a board—to look far and wide. Eventually, we thought that the combination of what Jack brings to the table and what he had already done in the last three or four months convinced us that he was the best person for the job."
Speaking with Bloomberg from Vanity Fair's New Establishment Summit in San Francisco, Williams says of his and Dorsey's sometimes strained relationship: "It's better than it's been in years. We have come together through this process. I've joked that Twitter is like our mutual child. We have come together, and we hold its future as its highest priority. We see eye to eye on most things when it comes to the future of Twitter."
Elon Musk, the CEO of Tesla Motors and Space Exploration Technologies, spoke on Tuesday at the Vanity Fair conference, where he didn't exactly endorse Dorsey's situation. "I wouldn't recommend running two companies," he said. "It decreases your freedom a lot."
Williams, who runs the online publishing startup Medium and blogged this week about why he chose Dorsey, says he is not ready to talk about the search for an outside chairman for Twitter's board of directors. Dorsey will play a big role in finding the chairman, Williams says, because the CEO and chairman must work well together. "Twitter is just getting started in terms of its potential, and I think Jack can unlock it, and really the team is going to unlock it."
Update, 2:11 p.m., Oct. 7: The story has been updated to include Elon Musk's comments from the conference and a link to Williams's blog post.
Before it's here, it's on the Bloomberg Terminal.
LEARN MORE