SAB's Chairman Digs In With Board Divided on InBev Offer
by , , and
The hard-liner also led Rio Tinto's rejection of Glencore

Largest shareholder Altria favors deal with maker of Bud Light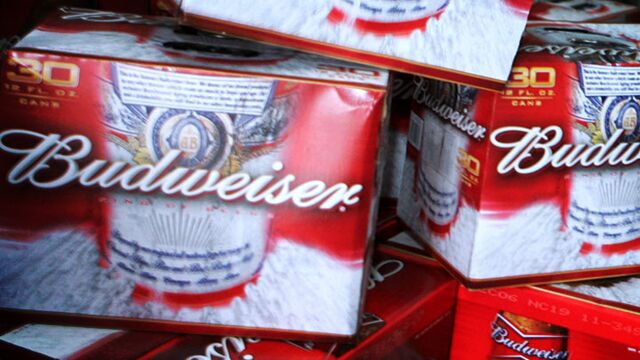 For Anheuser-Busch InBev to create the global brewing giant it envisions, it has to get past Jan Petrus du Plessis.
The 61-year-old chairman of SABMiller Plc is leading the fight against AB InBev's $100 billion takeover offer, over the objections of his biggest shareholder. And he's again tapping advisers with a record of fighting vigorously for higher bids -- sometimes at the cost of driving away potential acquirers.
Du Plessis "is no shrinking violet," said Eamonn Ferry, an analyst at Exane BNP Paribas in London. "He's not a guy to be rolled over easily."
It's not a new position for Du Plessis, a South African-born veteran of the tobacco, luxury, and mining industries who also chairs Rio Tinto Plc. Just as a proposed deal last year between Rio and Switzerland-based Glencore Plc would have transformed mining, a combination of InBev and SAB would build a brewer of unprecedented scale.
A merged company would produce one beer in three worldwide and control dozens of brands such as the American Budweiser and Belgium's Stella Artois from InBev's side, and Miller Lite, Pilsner Urquell, and Foster's from SAB.
Du Plessis has only been chairman since July after serving as "chairman designate" for about a year. An industry outsider, he took over a company that had been largely shaped by former chairman and CEO Graham Mackay, a veteran of the business who died in 2013 after spending almost his entire career at SABMiller. The company declined to make Du Plessis available for an interview.
In 2008, Du Plessis joined Rio's board as it was fending off a hostile approach by BHP Billiton Plc, then last year he led Rio's rejection of Glencore's merger proposal.
Described by people who've worked with him as soft-spoken but strong-willed, with a focus on the numbers, Du Plessis faces a more complicated internal situation this time around. Whereas Rio's directors were unanimous in spurning Glencore, SABMiller's board is divided, with three members appointed by tobacco maker Altria Group favoring a sale.
Formerly known as Philip Morris, Altria owns 27 percent of SAB and said it wants the company to "engage promptly and constructively" with InBev. Representatives of Colombia's Santo Domingo family, the No. 2 shareholders with a 14 percent stake, haven't yet said whether they support a deal.
To defend against InBev's approaches, Du Plessis and the board have turned to a cast of consiglieri familiar to other U.K. companies that have resisted takeovers. SAB has hired Robey Warshaw, a tiny London advisory firm founded by Morgan Stanley and UBS AG bankers, as well as Morgan Stanley and JPMorgan Chase & Co.
Under Du Plessis, Rio worked with Robey Warshaw when it was approached by Glencore. Co-founder Simon Robey and Du Plessis were well-acquainted, having worked together on situations including BHP's pursuit of Rio.
Robey Warshaw and Morgan Stanley also advised AstraZeneca Plc when it was approached last year by Pfizer Inc., which eventually abandoned its effort. Pfizer offered as much as 50 pounds a share for the U.K. company, whose shares are currently trading at about 41 pounds.
Not all of the takeover attempts Du Plessis has been involved in have been frustrated. In 2006, as chairman of breadmaker RHM Plc, he played hardball with a merger proposal from Premier Foods Plc and managed to wring out significant extra cash, according to a person involved in the negotiations. But the deal eventually succeeded, with Du Plessis departing after its completion.
Originally trained as an accountant, Du Plessis worked his way up through Rembrandt Group, a South African tobacco and industrial firm that became the basis of Richemont SA, which produces Piaget watches and Van Cleef & Arpels jewelry. Du Plessis rose to become Richemont's chief financial officer, then in 2004 left to take over as chairman of British American Tobacco Plc -- even though he's a non-smoker.
Du Plessis is unusual in serving as chairman role at two large companies simultaneously, which some corporate governance experts have criticized. At the time, SAB said it was confident he'd have enough bandwidth for both jobs.
It's beer, though, that's taking up Du Plessis's time now. Under U.K. takeover rules InBev has until Oct. 14 to make a firm offer to SAB or declare its intention to go hostile. Without Altria's support, Du Plessis will need to work hard to convince other shareholders to resist the offer.
Lacking the deep company ties that former chairman Mackay built over the decades, Du Plessis will have difficulty creating a "forceful internal alignment" to fight InBev, said Thomas A. Russo, who oversees about $2 billion in investments in brewers as managing partner of Gardner Russo & Gardner. "He's working with what he's got."
Before it's here, it's on the Bloomberg Terminal.
LEARN MORE