America's Trade Gap Widened in August by Most in Five Months
by
Exports of American-made goods drop to lowest since June 2011

Gain in imports boosted by a jump in demand for mobile phones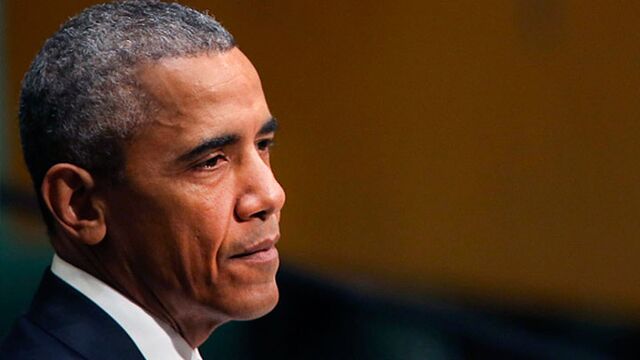 The U.S. trade deficit widened in August by the most in five months as imports picked up and weaker overseas growth limited sales to customers abroad.
The gap increased 15.6 percent to $48.3 billion from a revised $41.8 billion in July, the Commerce Department reported Tuesday. The median forecast in a Bloomberg survey of economists called for a deficit of $48 billion. Exports of goods dropped to the lowest level since June 2011.
The strongest dollar in more than 12 years and weakness in emerging economies such as China are impeding sales prospects for American companies. Consumers' steady appetite for everything from apparel to mobile phones signals a steady flow of inbound goods shipments that will keep the trade deficit elevated and weigh on the U.S. economy.
"The over-riding issue is exports declining in the wake of a weak global growth environment," said Richard Moody, chief economist at Regions Financial Corp. in Birmingham, Alabama. "Trade is clearly going to be a drag on growth."
The August shortfall was the widest since March. Estimates in the Bloomberg survey of 70 economists ranged from trade gaps of $40.1 billion to $50.2 billion. The July deficit was revised from $41.9 billion.
More Imports
Imports increased 1.2 percent in August to $233.4 billion from $230.6 billion the prior month. Purchases of consumer goods climbed by $4 billion, with more than half the advance coming from more inbound shipments of mobile phones. Imports of capital goods, excluding cars, rose $1.1 billion, reflecting gains in telecommunications equipment and generators.
U.S. exports decreased 2 percent to $185.1 billion in August. They've receded from the record $197.8 billion reached in October. The August decline reflected a drop in the value of industrial supplies, including oil, plastics and metals. Shipments of consumer goods and motor vehicles also fell.

After eliminating the effects of prices, which generates the numbers used to calculate GDP, the trade deficit widened to $63.4 billion in August, also a five-month high, from $56.1 billion a month earlier.
Falling oil prices are impacting both sides of America's trade ledger. August petroleum imports were the lowest since September 2004, while the export value of industrial supplies including oil was the smallest since October 2010.
Before it's here, it's on the Bloomberg Terminal.
LEARN MORE