Jain Says He Regrets Not Improving Deutsche Bank's Share Price
by and
Former co-CEO says bank's transformation didn't boost shares

Jain says he's proud of India and will help country if he can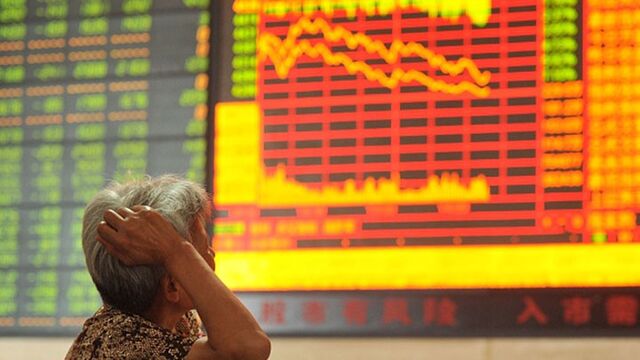 Anshu Jain, who stepped down as co-chief executive officer of Deutsche Bank AG in June after 20 years at the company, said he regrets that its transformation into a global bank didn't translate into a rising share price.
"The regret I suppose would be not transferring that and not realizing that in the form of investor value," Jain said at the Bloomberg Markets Most Influential Summit in London on Tuesday. "There's a whole variety of reasons why that's taken place and certainly Deutsche is not the only institution -- the banking industry overall has struggled," he said.
Jain and previous CEOs transformed Deutsche Bank from a lender focused on German companies to a bank which finances global trade and works with the biggest investors. Still, the shares have underperformed several of its peers since the 2008 financial crisis as growth in Europe fails to track a rebound in the U.S. and fines for misconduct eat into the company's capital.
Deutsche Bank's shares have fallen about 50 percent since Lehman Brothers Holdings Inc. collapsed in September 2008, prompting credit markets to freeze. The 46-member Stoxx Europe 600 Banks Index dropped 35 percent over the same period. The five biggest U.S. banks rose 64 percent on average over the period.
Some investors had criticized a plan he presented in April for reviving Deutsche Bank's returns. Jain and co-CEO Juergen Fitschen received the lowest approval from shareholders in at least a decade at the company's annual meeting in May.
Jain, an Indian-born British citizen, stepped down as co-CEO of Frankfurt-based Deutsche Bank at the end of June. He is working as a consultant to the bank until January.
When asked if he could be an agent of change in India, Jain said: "I've always worn my Indian identity with great pride and if there are ways in which I can help the country, I'll always choose to do so."
Before it's here, it's on the Bloomberg Terminal.
LEARN MORE