Five Things Everyone Will Be Talking About Today
Busy Tuesday already - get caught up here
by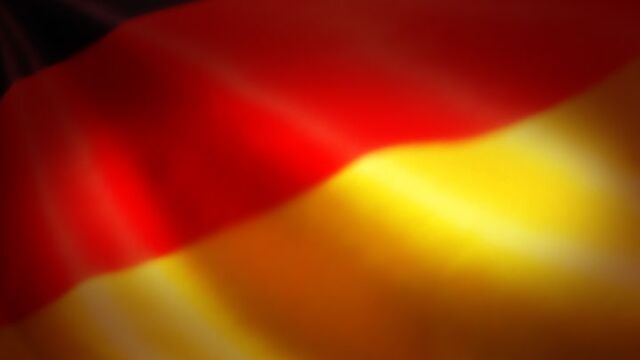 German factory orders disappoint, yuan overtakes yen as world's fourth most-used payments currency and investors push rate rise expectations further out. Here are some of the things people in markets are talking about.
German factory data
Factory orders in Germany unexpectedly dropped 1.8 percent in August versus estimates for a 0.5 percent increase. The surprise decline highlights Germany's exposure to China's growth slowdown. Stocks in Europe were slightly higher at 10:30 a.m. London time, with the Stoxx 600 rising 0.4 percent. 
Yuan overtakes yen
China's yuan overtook Japan's yen to become the fourth most-used currency for global payments in August, according to a statement from the Society for Worldwide Interbank Financial Telecommunications. A record 2.79 percent of transactions are now denominated in yuan. The data comes as China continues its push for the yuan's inclusion in the IMF's Special Drawing Rights currency basket which is due for its twice-a-decade review in November.
Rate rise expectations slip further
A raft of disappointing data, from U.S. payrolls to U.K. services, mean markets continue to push out the date they expect central banks on either side of the Atlantic to start tightening. Market expectations now point to no rate increase from the Bank of England until 2017 and the Federal Reserve holding until 2016, despite recent verbal interventions from Fed board members suggesting an earlier rise. According to some analysts, the difference between market forecasts and official guidance is putting the credibility of central bankers at risk. 
Templeton bets big on EM
The recent sell-off in emerging-market assets has opened up multi-decade opportunities according to Franklin Templeton's Michael Hasenstab, who thinks some of the assets caught up in the sell-off are "diamonds in the rough." This theme was also covered by GAM U.K.'s Paul McNamara. In an interview on Bloomberg TV's What'd You Miss, he looked at EM currencies that are likely to bounce from recent lows.
SABMiller says not enough
SABMiller Plc has rejected an informal offer from Anheuser-Busch InBev NV which they felt was too low. The offer made last week was for close to 40 pounds per share, while executives at SABMiller feel an offer closer to 45 pounds would represent fair value for the brewer. Under U.K. takeover rules, AB InBev has until 5 p.m. on Oct. 14 to make an offer or announce it doesn't intend to proceed.
What we've been reading
This is what's caught our eye over the last 24 hours.
Want to receive this post, and more, into your inbox every morning? Sign up here
Before it's here, it's on the Bloomberg Terminal.
LEARN MORE