Cameron Pledges U.K. 'Turnaround Decade' With Homebuilding Boost
Robert Hutton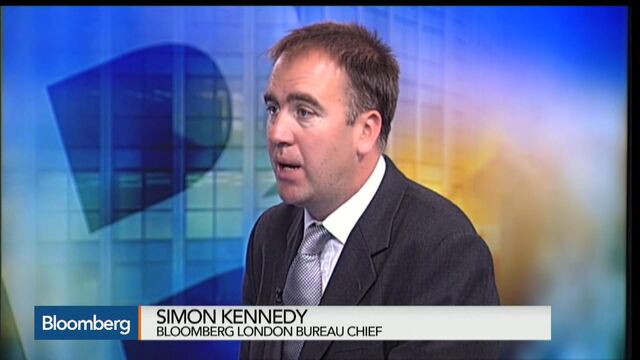 U.K. Prime Minister David Cameron will set out changes to planning rules to encourage house-builders to deliver more of the homes for young people that his government has promised.
In a speech to the Conservative Party's annual conference in Manchester, northwest England, on Wednesday, Cameron will say he wants his party's time in office between 2010 and 2020 to be "the turnaround decade -- one which people will look back on and say: 'that's when the tide turned.'"
While the conference has been a celebration of the premier's general election victory in May, it has also been a reminder of his political mortality, with potential successors offering themselves to the party. His speech will attempt to show he still has a vision for his remaining time as leader.
It will single out housing as an area where his government has so far failed to deliver, with people under 40 struggling to buy homes. By changing requirements for house-builders, he is aiming for 200,000 "starter homes" to be constructed by 2020.
"When a generation of hardworking men and women in their 20s and 30s are waking up each morning in their childhood bedrooms, that should be a wake-up call for us," Cameron will say, according to extracts of the speech released by his office. "We need a national crusade to get homes built. That means banks lending, government releasing land and, yes, planning being reformed."
Cheaper Houses
The change highlighted by the prime minister in his speech will be to rules for "affordable housing." Currently, developers seeking planning permission often have to agree to supply a quota of cheaper properties, but these must be rented, not sold.
Cameron's office said this regulation discourages developers from completing projects, because they can't realize the immediate returns that they get from houses which are sold. Under the new rule, developers will be able to sell the homes instead of leasing them, so long as they offer a 20 percent discount. The homes can be valued at as much as 450,000 pounds ($685,000) in London or 250,000 pounds elsewhere.
Britain's biggest house-builders are Persimmon Plc, Taylor Wimpey Plc, Barratt Developments Plc and Berkeley Group Holdings Plc.
House-price inflation has begun to pick up in recent months, reflecting an imbalance between supply and demand in the property market. Concern about a shortage of housing for sale has been flagged by Nationwide and the Royal Institution of Chartered Surveyors, with the latter's index saying supply is at a three-decade low.
"Over the next five years we will show that the deep problems in our society are not inevitable," Cameron will say.
Before it's here, it's on the Bloomberg Terminal.
LEARN MORE