Barclays: Profit Margins Could Be Pointing Towards a Recession
Will the recent fall in margins be the exception to the rule?
by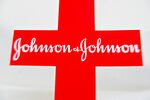 What are corporate profit margins telling us? Nothing good, according to Barclays analysts.
The team, led by Jonathan Glionna, points out that profit margins in S&P 500 companies have declined by 60 basis points over the past 12 months. That's something which doesn't usually happen unless the economy is heading into a recession.
Here's what they say:
We analyze the link between profit margins and recessions for the last seven business cycles, dating back to 1973. The results are not encouraging for the economy or the market ... Since 1973 there are six other examples. In five out of six, the decline in profit margins coincided with a recession.
However, the firm is quick to point out that it does not expect the U.S. economy to start heading drastically lower, but it does recommend exercising some caution in the face of much higher market uncertainty.
The one time it did not [presage recession] was in 1985. But, 1985 resembles 2015 because the decline in profit margins is primarily the result of lower oil prices. Our economists do not expect the U.S. to enter a recession in the near term ... Still, uncertainty in the economy and in the market has increased and this is often a good time to overweight the stocks of companies with high profit margins.
Barclays recommends investors take a look at higher-quality stocks with fatter margins. On its list are a number of big names including Apple, Google, Johnson & Johnson, Oracle, and Priceline.

Barclays isn't the first firm to recommend quality stocks, as Goldman Sachs sent out a note last month urging investors to give these firms a look. Goldman defined quality stocks as companies that boast stronger balance sheets.
Before it's here, it's on the Bloomberg Terminal.
LEARN MORE