Obama Vows to Make Gun Violence in U.S. a Political Issue
by
White House seeking ways to enforce firearms laws, he says

Republicans rebuked for blocking moves to curb mass shootings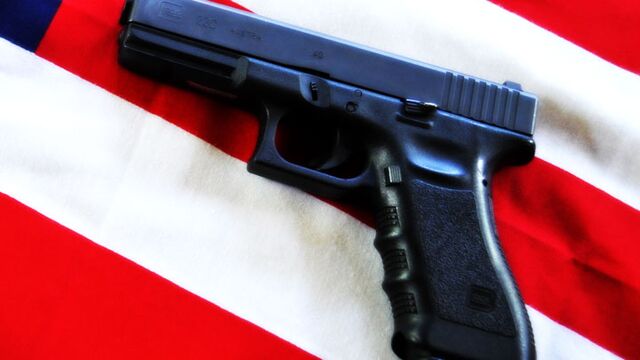 President Barack Obama said on Friday he would make a political issue of U.S. gun violence and pressure Congress to change firearms laws, a rebuke to Republican critics after the nation's latest mass shooting.
A 26-year-old gunman shot and killed nine people and injured nine others on Thursday at Umpqua Community College in Roseburg, Oregon. Authorities say the shooter, identified as Chris Harper Mercer by the Associated Press, died in an exchange of gunfire with police.
"This will not change until the politics changes and the until the behavior of elected officials changes," Obama said at a White House news conference. "The main thing I'm going to do is I'm going to talk about this on a regular basis. And I am going to politicize it. Because our inaction is a political decision that we are making."
Obama said Thursday evening that the nation had grown numb to mass shootings and that lawmakers bore responsibility for refusing to pass new restrictions on the sale of firearms. The president, who more than a dozen times has addressed the nation in the aftermath of a mass shooting, said the response to such violence had become too routine.
"This is a political choice we make -- to allow this to happen every few months in America," Obama said Thursday after the Oregon shooting, visibly angry. "We collectively are answerable to those families who lose their loved ones because of our inaction."
'Liberal' Agenda
There have been 9,957 people killed by gunfire in the U.S. so far this year, including 2,517 children under the age of 18, according to the Gun Violence Archive, a nonprofit that tracks shootings.
Former Arkansas Governor Mike Huckabee said on Twitter Thursday that the president was "quick to politicize this tragedy to advance his liberal, anti-gun agenda." Huckabee, a Republican, is trailing badly in his party's primary campaign to succeed Obama, with about 3 percent support on average, according to Real Clear Politics.
Another Republican presidential contender, former Florida Governor Jeb Bush, questioned on Friday whether the federal government should be the source of solutions to gun violence, including limiting firearms access for people with mental illness. He said that states should take the lead in such efforts.
"Sometimes you're imposing solutions to problems that don't fix the problem and takes away people's liberty and rights," Bush said after an event in Greenville, South Carolina.
Sandy Hook
The president issued executive actions aimed at curbing gun violence after the 2012 shooting at Sandy Hook Elementary School that killed 20 schoolchildren. Obama also asked Congress to pass legislation expanding background checks for firearm purchases at gun shows and online, but the effort stalled in Congress in what he has described as the biggest disappointment of his presidency.
Obama said Friday he had again asked his staff "to scrub what kinds of authorities we have to enforce the laws we have in place more effectively to keep guns out of the hands of criminals. Are there additional actions we can take that might prevent even a handful of these deaths."
He said his power is limited and only a change in political sentiment can result in a broader solution. The problem extends beyond prominent mass shootings to everyday violence, he said.
"Let's not forget this is happening every single day in forgotten neighborhoods around the country," he said. "Kids are just running for their lives just to get to school."
Before it's here, it's on the Bloomberg Terminal.
LEARN MORE