Goldman Has 40 Stocks You Should Buy and 40 You Should Sell
Some suggestions in a tough trading environment.
by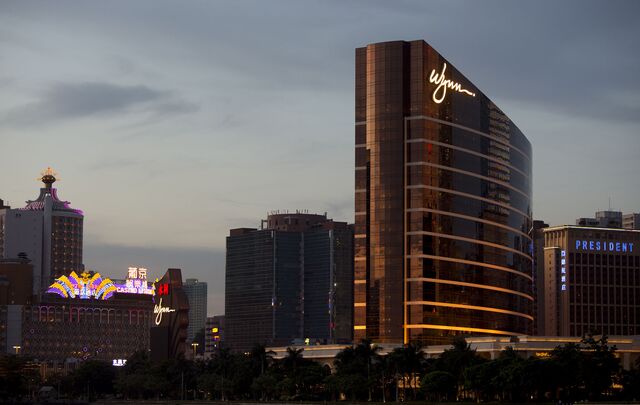 It's been a tough year so far for investors, with a wide variety of assets posting negative returns.
In Goldman Sachs's latest quarterly chartbook, analysts point out that everything from gold to mutual funds isn't looking so hot. Meanwhile, the Standard & Poor's 500-stock index has posted negative returns of 5 percent so far this year.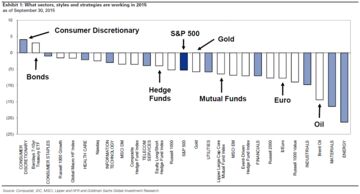 Still, Goldman analysts led by David Kostin have some suggestions for investors seeking solace in an otherwise troubled trading environment. By looking at companies with the greatest difference between analysts' price targets and the current stock price, they make 40 buy and 40 sell suggestions.
On that basis, companies including Wynn Resorts, General Motors, Macy's, Apple, Tiffany, and PayPal make Goldman's top 40 you should buy.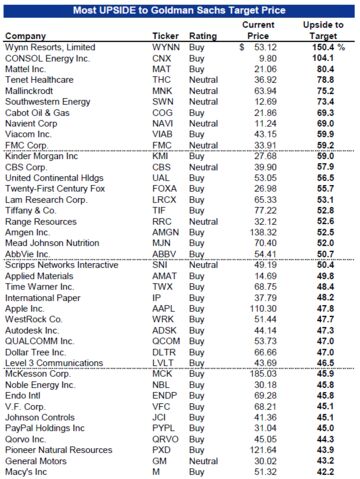 Of course, there are a number of firms that represent a lot of downside potential, including Transocean, which Goldman believes has the potential to fall more than 60 percent. Others on the list include Nasdaq, Microsoft, Yum! Brands, Under Armour, and Kellogg.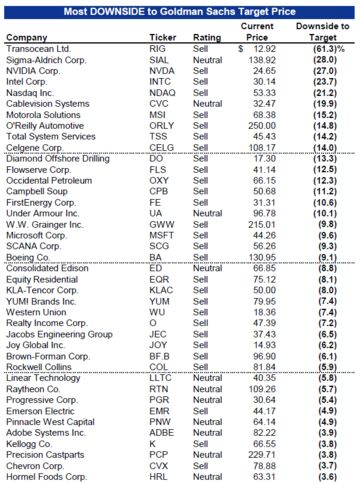 Of course, the last time Goldman made a big call for the S&P 500 — on Aug. 17, when the bank said the index was likely to move sideways and end the year at 2,100 — was just before the market cracked. Its analysts have since revised the call and are now forecasting the S&P 500 will end 2015 in the red at 2,000.
Let's see if their calls on individual stocks fare better.
Before it's here, it's on the Bloomberg Terminal.
LEARN MORE