Chris Christie's Transportation Commissioner Resigns Amid Probe
By
Cabinet member failed to find funding solution for roads fund

Ex-United lobbyist part of federal Port Authority inquiry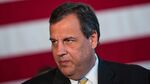 Jamie Fox resigned Friday as New Jersey's transportation commissioner, saying he had failed to develop a long-term solution to replenish the state's multibillion-dollar fund for rail and highways.
Fox, a veteran of two Democratic administrations and a former lobbyist for United Continental Holdings Inc., was appointed by Republican Governor Chris Christie a year ago. This week, he was the subject of reports by The Record, a daily newspaper, and radio station WNYC linking him to the federal investigation of the Port Authority of New York and New Jersey, which had business dealings with the airline.
The inquiry has its roots in a review by U.S. Attorney Paul Fishman in Newark of George Washington Bridge traffic jams orchestrated by a onetime Christie ally. Fox, in a statement, made no mention of those reports.
"I had hoped that we could secure a credible long-term solution for the Transportation Trust Fund within a year," said Fox, referring to the $8 billion account that will run out of money by June 30. "I deeply regret we were unable to do so, and with a year behind me, it is time for me to return to the private sector and pursue new opportunities."
Fox didn't respond to an e-mail for comment. Kevin Roberts, Nicole Sizemore and Brian Murray, spokesmen for Christie, didn't respond to e-mails.