markets
Draghi Says Growth Returning, Calls for Further Euro Integration
Christopher Anstey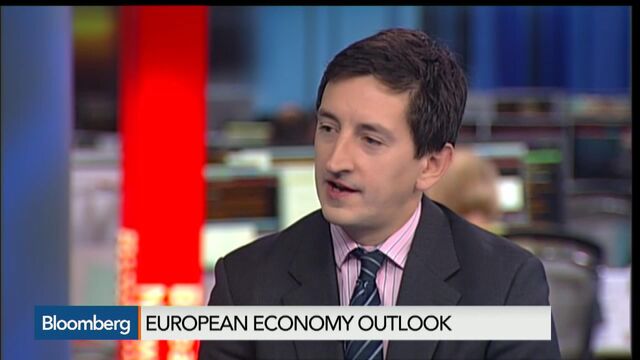 European Central Bank President Mario Draghi said growth is returning in Europe, after the region failed to make a major contribution to the global expansion in the past seven or eight years.
"The progress achieved over the past three years to stabilize and strengthen the euro area is real," Draghi said in remarks prepared for delivery at an event in New York Thursday evening. "Growth is returning. The way forward is well identified. And we will not rest until our monetary union is complete."
The ECB chief didn't comment on the outlook for monetary policy in the text of the remarks posted on the ECB's website. He said that he put himself in the camp of people who "would argue that further integration is necessary to extract all the economies of scale and scope that our union brings."
Draghi is receiving a Global Citizen Award from the Atlantic Council, a Washington-based research group. Past Atlantic Council honorees include International Monetary Fund chief Christine Lagarde and conductor Seiji Ozawa.
Before it's here, it's on the Bloomberg Terminal.
LEARN MORE