Wal-Mart Said to Plan Hundreds of Job Cuts at Headquarters
by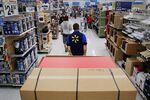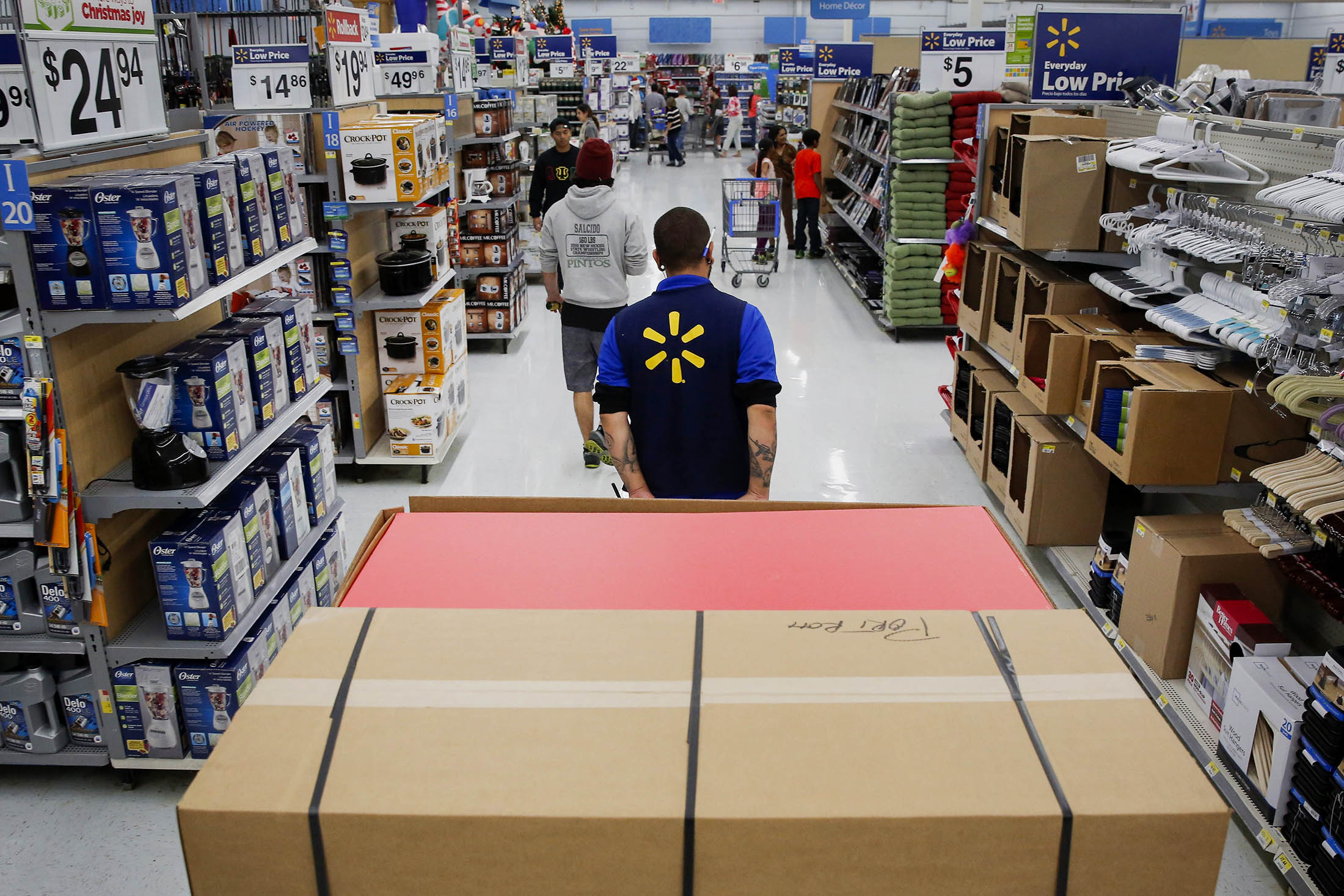 Wal-Mart Stores Inc. is planning job cuts at its headquarters that could involve hundreds of workers, including senior managers, according to people familiar with the situation.
The cuts are expected to begin in the next week, said the people, who asked not to be identified because the deliberations are private.
The move is part of Chief Executive Officer Doug McMillon's efforts to reduce costs at the retailer while it boosts investment in other areas, including higher wages for store workers. The company has about 19,000 employees at its headquarters in Bentonville, Arkansas.
McMillon has been working to balance a desire to improve Wal-Mart's customer service -- partly through increased spending on his workforce -- against pressure from investors to keep profit growing. Labor costs, increased by Wal-Mart hiking its minimum wage to $9 an hour in April, have weighed on earnings, which missed analysts' estimates last quarter. At the same time, Wal-Mart is trying to maintain low prices to fend off rivals.
The job cuts were previously reported by the Wall Street Journal. Deisha Barnett, a spokeswoman at Wal-Mart, declined to comment.
Wal-Mart shares have declined 24 percent this year through the end of September, trailing the 6.7 percent drop of the Standard & Poor's 500 Index. The stock fell 0.6 percent to $64.43 as of 10:37 a.m. in New York.
Wal-Mart's push to rein in costs has included putting more pressure on suppliers. The company is enforcing storage fees for using its distribution centers, warehouses and shelf space.
E-Commerce Push
The company also is looking to e-commerce to help bolster sales. It said earlier this week that it would expand its pickup service for online grocery orders, pushing deeper into a market where Amazon.com Inc., Target Corp. and Google Inc. are all scrambling for customers.
Starting in October, some Wal-Mart stores in Atlanta, Salt Lake City and six other U.S. cities will add the free grocery pickup option, the retailer said on Tuesday. That means customers will be able to order items online, select a time to pick them up, and have an employee deliver the food to their car when they arrive. Wal-Mart is currently offering the service in five other markets, part of a test that first began in 2011.
Before it's here, it's on the Bloomberg Terminal.
LEARN MORE