Macau Casinos Jump on Report China May Give Economic Support
by and
Beijing to introduce policies this year for Macau: broadcaster

JPMorgan sees potential changes such as multi-entry visas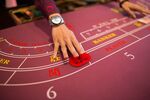 Macau casino operators spiked after monthly gaming revenue in the world's largest gambling hub fell in line with forecasts, and on reports China may move to support the city's economy.
Gross gaming revenue in Macau fell by a third in September, a 16th straight month of decline. Beijing will introduce more policies this year to support the city amid an economic adjustment, Teledifusao de Macau reported, citing Li Gang, director of the Chinese government's local liaison office.
The city's casino-dependent economy has been suffering from a slowdown in China and an anti-corruption campaign, which has led to a slump in the gaming industry since mid-2014. The gambling downturn has dragged Macau's economy to its weakest since 2011 as Chinese VIP gamblers continued to avoid the city amid the graft crackdown.
"Any potential measures to help Macau's visitation could be a great boon for the industry, as casual gamblers are now becoming the key pillar of the industry profits in the midst of VIP weakness," DS Kim, an analyst at JPMorgan Chase & Co., wrote in a note. 
Government support could include allowing more mainland Chinese cities to offer individual visas, and introducing multi-entry permits, according to Kim.
Boost Tourism
Galaxy Entertainment Group Ltd. jumped 10 percent by the close of trading in Hong Kong. Wynn Macau Ltd. advance 7.4 percent while Sands China Ltd., SJM Holdings Ltd, and MGM China Holdings Ltd. all climbed more than 6 percent. The benchmark Hang Seng Index rose 3.2 percent.
Macau's jurisdiction over new reclaimed land and surrounding sea waters will be clarified by the end of this year, which may result in the city having larger space for further development, local broadcaster Teledifusao de Macau reported Li as saying.
The government is also studying how to boost the city's tourism, the Macao Daily newspaper on Friday cited the Chinese official as saying to reporters at an event celebrating China's National Day, without giving more details.
The comments echo those from Macau Chief Executive Fernando Chui last month, when he said the city plans to unveil a new tourism strategy soon to attract more visitors. Calls to Li's office and the Macau government weren't answered. It is a public holiday in Macau on Thursday and Friday for the National Day celebration, while China is on a weeklong break.
Junkets in Pain
Macau casino shares had risen earlier after Macau's Gaming Inspection and Coordination Bureau announced late Thursday gross gaming revenue decreased 33 percent to 17.1 billion patacas ($2.2 billion) last month, narrowing from August's 35.5 percent drop. This was in line with the estimates from nine analysts surveyed by Bloomberg. Gross gaming revenue has fallen 36 percent year-to-date.
The casino industry had been impacted last month when Macau's junket operators, who bring in high-stakes bettors from China, were hit by a reported theft at Dore Entertainment, while another operator Neptune Group Ltd. warned it may end its presence in the industry if the VIP market continues to deteriorate.
New Junket Rules
"The momentum was actually picking up toward the end of the month," Credit Suisse Group AG analysts led by Kenneth Fong wrote in a note after the data. The gradual pick up in gross gaming revenue "suggested that the Dore incident has not caused major systemic damage and junket liquidity stabilizing."
Dore, a junket company operating at a Wynn Macau casino, said Sept. 17 one of its employees is suspected of stealing HK$100 million ($13 million) from the company. Junket operators reduced lending after the reported theft, which prompted others to withdraw deposits from various junkets, according to Deutsche Bank AG.
Macau's casino regulator is studying new rules to require junket operators to make public its directors, shareholders, key employees and collaborators.
Before it's here, it's on the Bloomberg Terminal.
LEARN MORE