business
Oaktree's Marks Urges `Deathly Afraid' Fed to Raise Rates
By
Quarter-point increase wouldn't be `that big of an event'

Distressed manager joins Janus's Gross telling bankers to act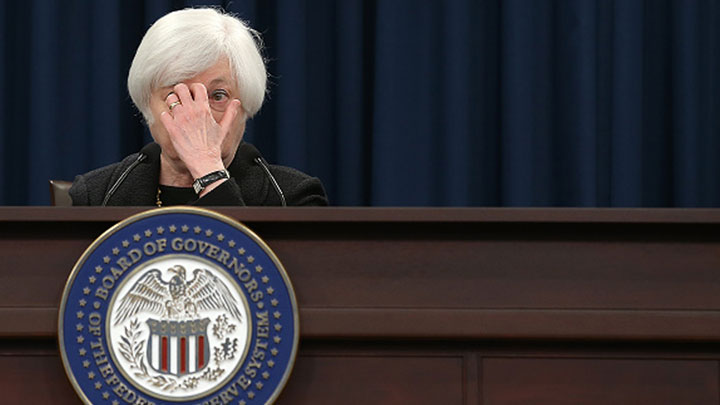 Howard Marks, the co-founder of the world's biggest distressed investment firm, said a "deathly afraid" Federal Reserve needs to get over its worries and raise interest rates, adding to a growing group of investors that have urged the central bank to lift borrowing costs.
A highly anticipated interest-rate increase of 25 basis points, or a quarter of a percentage point, wouldn't be "that big of an event," Marks, the co-chairman of Oaktree Capital Group LLC, said Tuesday in Toronto at the Sohn Canada Conference presented by Capitalize for Kids.

"When they don't do it everyone takes it as a signal that they believe the market's too fragile," Marks said at the conference, where he was interviewed by Bloomberg Television's Matt Miller. "They should just bite the bullet and start doing it."
Marks's call for quick action echoes comments last week from veteran bond fund manager Bill Gross, who said in a commentary for Janus Capital Group Inc. that the central bankers need to get "get off zero and get off quick" for the long-term health of the financial system.
The policy-setting Federal Open Market Committee decided Sept. 17 to hold rates near zero, citing worries over the slowdown in China that could damp U.S. growth and inflation. The Fed will probably raise interest rates later this year and tighten policy gradually thereafter, New York Fed President William C. Dudley said, echoing the sentiment of Chair Janet Yellen that an uncertain global outlook won't postpone liftoff into 2016.
'Deathly Afraid'
"They seem deathly afraid to raise rates," Marks said in the interview. "They keep saying it's probably going to happen," and "then they don't do it. And this has been going on" for more than two years.
Gross, who previously criticized the Fed for missing a window earlier this year to raise interest rates, said last week the central bank needs to accept some short-term pain in markets in return for a healthier economy in the long run. If zero rates become the norm, economic participants won't be able to earn the returns needed to finance past promises in an aging society, he wrote in an investment outlook. 
Other money managers who have criticized the Fed for focusing too much on financial markets include Ray Nolte, chief investment officer at fund of funds SkyBridge Capital, and Diego Ferro, co-chief investment officer at Greylock Capital Management.
Distressed Cycle
Oaktree, based in Los Angeles, has been gathering assets in preparation for the next big distressed credit cycle. It's an era that's been slow in coming, Marks said, blaming the paucity of opportunities for distressed investing on monetary stimulus that's made borrowing cheap.
Marks called the U.S. economy "pretty solid," despite some distortions stemming from easy access to capital. He also said an interest rate increase would probably be the first in a series of such moves by the Fed.
"The only threat to our economy is really the secondary consequences of China," Marks added. Potential slowdowns felt in countries such as Canada, Brazil and Australia could have an effect on the U.S. economy, he said.
China's central bank on Wednesday cut the minimum home down payment required of first-time buyers for the first time in five years, stepping up support for the property market after five interest-rate reductions since November failed to reverse an economic slowdown.
Marks's co-chairman at Oaktree, Bruce Karsh, said in July that the time for distressed opportunities was getting closer. Slowing growth in China, tumbling commodity markets and Puerto Rico's "deteriorating" debt situation are "cracks in the general environment," Karsh said on a conference call with the firm's investors.
Marks said one area where the firm is seeing opportunities that weren't available just last year is in energy, where slumping oil prices have hurt producers. In particular, he said Oaktree has been looking at exploration and production, oil services and coal companies. Over the past few years, he said, the firm has primarily been investing in shipping, power, real estate and European loans.
— With assistance by Hema Parmar, and Joshua Fineman
(Updates with Marks comments in sixth paragraph.)
Before it's here, it's on the Bloomberg Terminal.
LEARN MORE