business
More Shocks Seen Roiling Commodities After Worst Drop Since 2008
By
Any price gains in 4Q seen constrained by U.S. rate increase

Morgan Stanley cuts forecasts for metals, bulk raw materials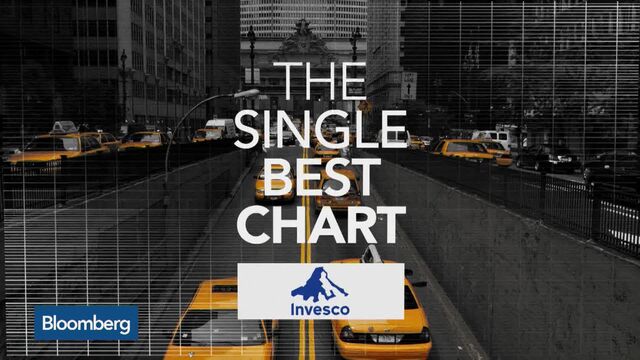 Commodities posted their worst quarter since the 2008 global financial crisis, and Morgan Stanley warns that more losses may be ahead.
Returns from 22 raw materials tracked by Bloomberg shrunk about 14 percent, the most since the last quarter of 2008, amid forecasts for the slowest economic growth since 1990 in China, the biggest user of energy, metals and grains. Oil led the collapse as OPEC producers pump near record levels while everything from copper to wheat were also down more than 10 percent on speculation that supplies are outpacing demand.
Money has been flowing out of commodity funds while investors punish shares of oil drillers, miners and traders, including Glencore Plc, which is fighting to stanch a rout that knocked about 30 percent off its shares in a single day. Glencore recouped most of its losses from Monday's plunge as the shares rallied for a second day, with investors spying a bargain. Markets should brace for another shock as the U.S. Federal Reserve prepares to raise interest rates, Morgan Stanley said in a report, echoing comments from Citigroup Inc. that most prices may have further to fall this year.
"A series of macroeconomic events have stunned commodity prices substantially lower," Morgan Stanley analysts Tom Price, Joel Crane and Susan Bates wrote in the report dated Sept. 29. "Any price upside in 4Q is constrained by at least one more exogenous shock -- start of the U.S. rate hike cycle, widely expected to occur in December."
The bank cut its long-term forecasts for metals by as much as 12 percent. Investors should avoid thermal coal and alumina in a post-supercycle world, Morgan Stanley said, referring to a previous boom in prices that had been fueled by soaring demand from China. It still prefers base metals such as nickel, copper and zinc over bulk commodities, for which it cut estimates by up to 25 percent.
Fed Chair Janet Yellen has signaled that an uncertain global outlook won't postpone an increase in U.S. rates in 2015, a move that would curb the investment appeal of commodities because they don't pay interest or give returns like other assets such as bonds.

The Bloomberg Commodity Index is a measure of returns that takes into account the loss or gain from holding futures contracts as well as the performance of the underlying commodities. The gauge is 16 percent lower this year and settled at 87.8214, up 0.3 percent, at 3:51 p.m. in New York on Wednesday. A separate index that only reflects the change in prices has lost 14 percent in the third quarter.
Glencore led gains in mining companies on Wednesday, rising as much as 16 percent. The Bloomberg World Mining Index climbed 2.4 percent, ending an eight-day decline that was the longest since July. Freeport-McMoRan Inc. and Vancouver-based First Quantum Minerals Ltd. also increased. The Standard & Poor's 500 Oil & Gas Exploration & Production Index advanced 2.9 percent.
Returns from West Texas Intermediate crude futures have fared the worst, losing about 27 percent since June, followed by Brent oil in London. WTI fell 0.3 percent on Wednesday to close at $45.09 a barrel on the New York Mercantile Exchange. For the quarter, wheat was down 18 percent on the index amid abundant supplies, while copper is 11 percent lower.
In Morgan Stanley's bull case, it sees potential for programs to rebuild infrastructure by the U.S. and China, the world's two largest economies, amid a recovery in growth. In a bear case scenario, commodity demand may ease if China's currency further depreciates and emerging U.S. inflation prompts higher interest rates and strengthens the dollar.
The bank cut its 2016 forecast by 17 percent for aluminum prices to $1,631 a metric ton amid a persisting oversupply. The metal for delivery in three months traded at $1,575 on the London Metal Exchange on Wednesday. 
While reductions in aluminum smelters are a step toward rebalancing the market, the volume cut has been more than offset by capacity additions elsewhere in China amid a weaker outlook for demand, Morgan Stanley said.
Volkswagen Scandal
Morgan Stanley lowered its platinum forecast for next year by 12 percent to $1,032 an ounce. Output growth and potentially large inventories are curbing prices amid concern that demand from automakers will slow as investigations into the Volkswagen AG scandal deepen.
Volkswagen cars with diesel engines rigged to cheat on emissions tests are being pulled from markets in Spain, Switzerland, Italy, the Netherlands and Belgium, while prosecutors in Sweden consider opening an investigation on potential corruption. About 42 percent of platinum demand comes from its use in pollution-control devices in diesel engines, according to Morgan Stanley. The metal slumped to as low as $899 an ounce on Tuesday, the weakest level since December 2008.
Even more supply of iron ore will flood the market in the next 12 months as Chinese as well as global demand slows, Morgan Stanley said, cutting its 2016 price forecast for the commodity used to make steel by 12 percent. The raw material will average $58 a ton this year and remain at about this level through 2018, the bank predicted.
Ore with 62 percent content delivered to Qingdao in China fell 1.4 percent to $56.05 a ton on Tuesday, according to Metal Bulletin Ltd. Prices bottomed at $44.59 on July 8, a record low for daily price data dating back to May 2009.
Before it's here, it's on the Bloomberg Terminal.
LEARN MORE