Can Small Colleges Save Themselves From the 'Death Spiral'?
Low student enrollment and revenue drops are putting pressure on small colleges and universities.
By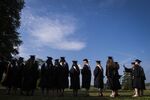 It has become increasingly hard for small colleges in the U.S. to stay afloat, and a new report suggests the next few years won't be any easier for the institutions.