S&P 500 Halts Five-Day Slide on Way to Worst Quarter Since 2011
by and
Renewed biotech selling, Apple retreat drags Nasdaq lower

Russell 2000 Index mired in worst losing streak since 2006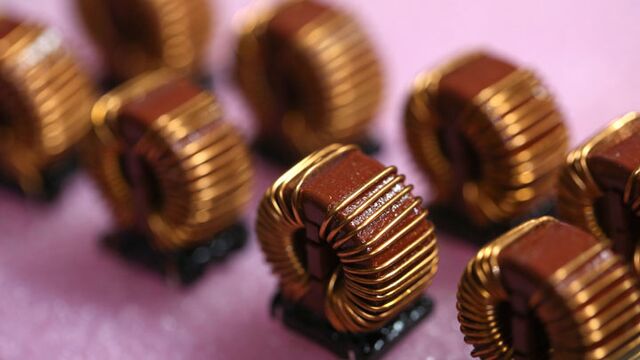 The Standard & Poor's 500 Index halted a five-day slide, on the way to its worst quarter since 2011, after the benchmark came within five points of its August low before reversing in the final minutes of trading.
Equities swung between gains and losses as health-care companies rebounded, while biotechnology shares erased an early rally and Apple Inc. dragged technology companies lower. The Nasdaq Composite Index was briefly on track to close at an 11-month nadir before trimming its drop. The Russell 2000 Index slumped 0.6 percent to its worst level since October 17 amid its longest losing streak since 2006. The Nasdaq Biotechnology Index fell for an eighth day, the most in nearly seven years.
The S&P 500 Index rose 0.1 percent to 1,884.09 at 4 p.m. in New York, and is down 4.5 percent in September on the way to back-to-back monthly declines. The Dow Jones Industrial Average added 47.24 points, or 0.3 percent, to 16,049.13. The Nasdaq Composite lost 0.6 percent as Apple sank 3 percent. About 7.9 billion shares traded hands on U.S. exchanges, about 8 percent above the three-month average.
"When we have spikes in volatility, like we did at the end of August, that's normally followed by some additional choppiness until it peters out," said Kevin Caron, a market strategist and portfolio manager who helps oversee $170 billion at Stifel Nicolaus & Co. in Florham Park, New Jersey. "It's not uncommon to see this around changes in direction for key things like monetary policy. We still have this lingering volatility that we're working through."
Stocks have been volatile in recent weeks amid confusion over the Federal Reserve's rate-tightening policy while concern lingers that an economic slowdown in Asia will curb demand for commodities and crimp global growth. The S&P 500 is poised for its worst quarter since 2011, down 8.7 percent. The benchmark is almost 12 percent below its all-time high set in May.

The turbulence underscores the disparity between investors confident in the U.S. economy and those concerned about sliding commodity prices and slowing Chinese growth. Fed officials insist the recovery has sufficient momentum to cope with higher interest rates. Still, the selloff in U.S. shares has prompted at least two of the bull market's biggest cheerleaders to cut their year-end forecasts for the S&P 500 by as much as 9.7 percent.
Goldman Sachs chief U.S. equity strategist David Kostin also lowered his year-end price target for the equity benchmark. He now estimates a level of 2,000, down from 2,100 earlier, because of slower than anticipated growth from the world's two biggest economies and lower-than-expected oil prices.
"Nothing feels like it's going to bounce, especially given the fact that there's no real catalyst on the horizon for a couple weeks," said Michael Antonelli, an institutional equity sales trader and managing director at Robert W. Baird & Co. in Milwaukee. "Earnings are probably the next catalyst that could help stem some of the losses here, but those don't really kick off meaningfully until October 12th and after."
VIX Slips
A report today showed consumer confidence unexpectedly gained this month as persistent job gains helped Americans shake off the effects of tumbling stock prices. Another report showed home prices in 20 U.S. cities rose 5 percent in July from the same month a year earlier, propelled by improving demand and limited supply.
The Chicago Board Options Exchange Volatility Index has closed above 20 for the past 27 sessions, the longest streak since January 2012. The measure of market turbulence known as the VIX fell 2.9 percent Tuesday to 26.83 after reaching a three-week high yesterday.
"Commodities are not looking good but the Fed's not hiking, so they're balancing each other out to some extent," said Alessandro Bee, a strategist at Bank J Safra Sarasin Ltd. in Zurich. "There will be volatility because we get a lot of important numbers, but it's not easy to read what the data will imply for the Fed."
Traders are split on whether the Fed will raise rates this year. They are pricing in about a 40 percent chance of an increase in December, and a 47 percent probability in January.
Health-Care Leads
Health-care companies were the strongest performers among the S&P 500's 10 main industries, after the group dropped 11 percent over seven sessions. Technology shares were the biggest drag, sliding 0.6 percent while six groups advanced.
Medtronic Plc and Bristol-Myers Squibb Co. rallied more than 2.5 percent to help propel health-care, snapping the group's longest losing streak in four years. Johnson & Johnson gained 1.8 percent. Deutsche Bank AG raised its rating on the shares to buy from hold, seeing the company as a "diversified safe haven with capital to deploy."
The Nasdaq Biotech Index fell 0.6 percent after erasing a 3.9 percent rally. The gauge has dropped 15 percent in September, sliding into a bear market after reaching a record on July 20. Mylan NV lost 2.6 percent, and Allergan Plc. retreated 1.1 percent.

Yahoo! Inc. climbed 2.4 percent after the company said it's on track to spin off its stake of about $22 billion in Alibaba Group Holding Ltd. this year.
Yahoo's board authorized the spinoff, even though the U.S. Internal Revenue Service declined to grant the company an advance ruling blessing the deal, Yahoo said in a filing Monday.
Apple slumped 3 percent after losing 2 percent yesterday to weigh on the benchmark's technology group. The shares are down 13 percent in the third quarter, the most since 2013. PayPal Holdings Inc. sank 5 percent for a 9.3 percent two-day decline, while Facebook Inc. lost 2.9 percent to extend its three-day drop to 8.2 percent.
Nike Inc. declined 2 percent, extending a 2.3 percent decline Monday after shares rallied almost 9 percent Friday following better-than-expected earnings. Nike Inc. won't renew its apparel contract with the University of Texas before the company's exclusive negotiating window expires on Oct. 1, according to people with direct knowledge of the talks.
That could put it in a bidding war with rivals, including Under Armour Inc. and Adidas AG, for the richest program in college sports. Under Armour slid 6.8 percent, the most in more than five weeks.
Before it's here, it's on the Bloomberg Terminal.
LEARN MORE