U.K. Prosecutor Raises Pressure on Barclays in Qatar Probe
by
Private hearing set for December between SFO and Barclays

Reporting restrictions on mentioning hearing lifted Monday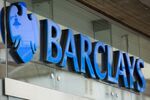 The U.K. Serious Fraud Office will ask a judge to force Barclays Plc to disclose documents linked to the bank's 2008 fundraising that the lender says are legally privileged.
A hearing on the matter is scheduled for December and can now be reported after a London judge lifted restrictions Monday following a challenge by the media, including Bloomberg. The hearing will be in private, according to the court ruling, which means the details of the dispute may not be reportable.
The SFO opened an investigation in 2012 into 322 million pounds ($489 million) in advisory fees the London-based bank paid the Qatar Investment Authority as it raised 7 billion pounds to escape a taxpayer bailout during the financial crisis. The prosecutor has been fighting Barclays for years over the disclosure of documents, which the bank claims are covered by attorney-client privilege because they contain legal advice on the capital raising.
In lifting the restrictions, Judge Nicholas Loraine-Smith said the media could report that "the SFO is applying for access to evidence held by Barclays," that the hearing was taking place in December, and that the bank is defending the application on the basis the material sought is covered by legal privilege.
SFO Director David Green has often railed about companies seeking to avoid handing over documents during investigations. In a speech earlier this month in Cambridge, England, Green said "claims of privilege may have to be tested."
A spokesman for Barclays declined to comment. A spokeswoman for the SFO declined to comment beyond confirming the outcome of the hearing.
Before it's here, it's on the Bloomberg Terminal.
LEARN MORE