Rajan Surprises Again With Bigger-Than-Forecast India Rate Cut
By and
Rate cut by 50bps; only one of 52 economists predicted move

Policy must be "accommodative to the extent possible": Rajan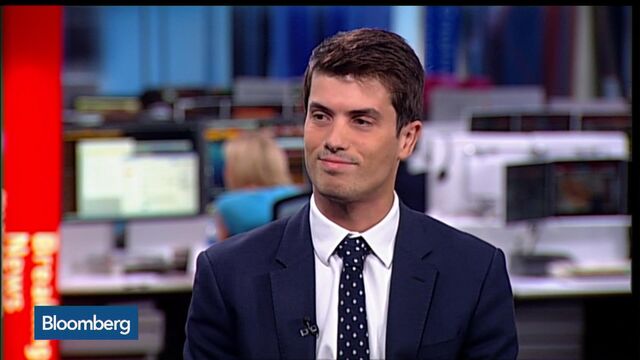 India central bank Governor Raghuram Rajan built on his record of surprises with policy decisions Tuesday, taking advantage of a rout in commodity prices to lower borrowing costs by more than forecast.
Rajan, who unleashed emergency measures to prop up the rupee days after he took office and began this year with two unscheduled interest-rate cuts, lowered the benchmark repurchase rate by half a percentage point, to 6.75 percent. Most of the 52 economists surveyed by Bloomberg had predicted a quarter-point move, and just one made the right call.
While India's currency has tumbled with emerging-market peers this year, as a commodity importer it has benefited from the fall in everything from oil to iron, which has pulled down the country's inflation rate. That's left Rajan scope to bolster support for growth, in a contrast with emerging market peers like Brazil that have had to raise rates.
The move -- the biggest cut since the 2009 global recession -- could ease tensions with the Finance Ministry, which had advocated for a reduction for months. The Reserve Bank of India is also engaged with the ministry on a reform of the central bank that would establish a monetary policy committee to set rates.
Commodity Rout
"The weakening of global activity since our last review suggests that commodity prices will remain contained for awhile," Rajan said in a statement in Mumbai. "Monetary policy has to be accommodative to the extent possible" to help domestic growth offset weakness abroad, he said.
Attention now turns to the degree to which India's banks pass on the rate cut. Lenders have been reluctant to pass on the full force of past reductions, after an increase in non-performing loans. In a positive sign, the largest state-owned bank said it would cut its main lending rate by 0.4 percentage point. 
Indian stocks climbed as investors applauded today's news, while the rupee strengthened against the dollar and the yield on the 10-year sovereign bond plunged to a July 2013 low.
"Rajan certainly enjoys to keep markets guessing!" Jonathan Schiessl, the head of equities at the U.K.-based Ashburton Investments, which oversees $12 billion, said by e-mail. "We were worried that the RBI was on the verge of a policy mistake keeping rates where they were. We therefore welcome this move, and now will follow with interest if banks fully transmit this cut."

Rajan said he'd work with the government to ensure that banks pass on the rate cuts. He also relaxed curbs on foreign ownership of its debt, giving global funds increased access to Asia's best-performing bonds in a move that will help lower borrowing costs.
Finance Minister Arun Jaitley, who has pushed for rate cuts, welcomed Rajan's decision and said it "will significantly provide policy support to the real economy and help in the recovery process." The ministry announced a plan to review a small savings program that competes with banks for deposits to ensure faster transmission of rate cuts.
Rajan said the January target "is likely to be achieved" and "the focus should now shift to bringing inflation to around 5 percent" by March 2017. The central bank forecast consumer-price inflation at 4.8 percent in the first three months of 2017.
India is a bright spot compared with other emerging markets, with economic growth set to surpass a decelerating China this year. The U.S. move to retain near-zero interest rates earlier this month eased concerns of capital outflows.
"If you see around the world, there is general sense that global activity is actually going to be further downgraded from what we thought in August," Rajan said at a briefing after the decision. "That gave us the sense we probably could look for a little more room given that would also impinge on domestic demand."