Charting the Markets: Glencore Ripples are Felt Across the World
Global mining stocks slump, India rebounds, while Europe sinks toward a January low.
by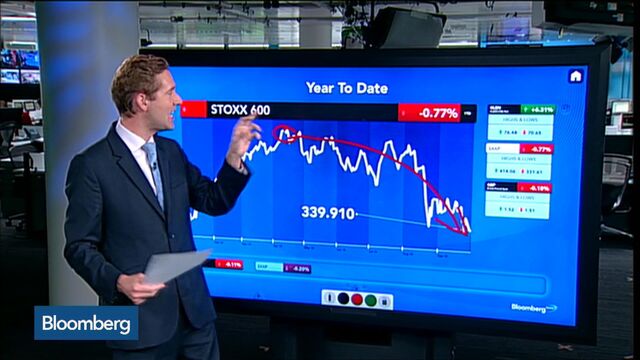 Stock markets dropped across the world on Tuesday, sending the MSCI All Country World Index to its lowest in two years. Glencore is at the epicenter of the sell-off: shares in the miner and commodity trader sank a record 29 percent in London on Monday, the latest leg of a slump that's seen 77 percent wiped from its value this year. Glencore shares did rebound as much as 10 percent on Tuesday. Asian stocks, as measured by the MSCI Asia Pacific Index, sank to a November 2012 low, led by a 4 percent decline in Japan.

Mining companies dropped for an eighth day, their longest losing stretch since early July. Glencore is the lightning rod for the ills of the industry: high levels of debt, slumping metals prices, and a Chinese economic slowdown. The Bloomberg World Mining Index, a gauge of the world's biggest miners, has fallen to an almost seven-year low. Since reaching its high for the year in May, the gauge has plummeted 41 percent.

Events in China and the commodities space are influencing monetary policy in India. The Reserve Bank of India today cut the benchmark repurchase rate a bigger-than-forecast 50 basis points to 6.75 percent, the lowest since May 2011. Only one of 52 economists surveyed by Bloomberg predicted the move. Inflationary pressures have eased along with oil, pushing consumer prices below the central bank's target for a 12th month. The S&P BSE Sensex Index has fallen 6 percent in 2015.

European stocks are on the cusp of a bear market, or a 20 percent decline. Since April's record, the region's equity benchmark has sunk as much as 19 percent. Over half of those losses have come this quarter, which is the worst in four years. The two worst-performing industry groups since July 1st are basic resources and autos. Basic resource companies have slumped 33 percent, the biggest quarterly drop for seven years. Volkswagen has led a 27 percent drop in auto stocks, the biggest in four years.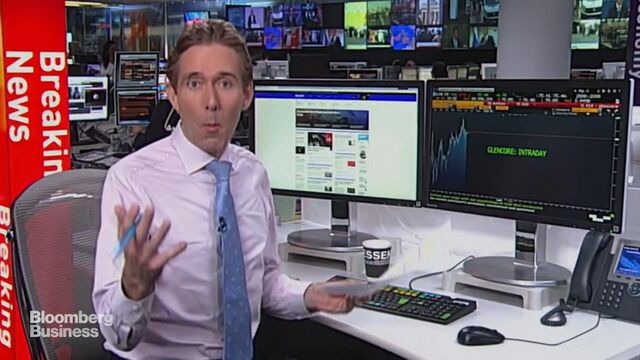 Mark Barton is a presenter on Bloomberg TV. Follow him on Twitter @markbartontv
Before it's here, it's on the Bloomberg Terminal.
LEARN MORE