Charting the Markets: Glencore Ripples are Felt Across the World
Global mining stocks slump, India rebounds, while Europe sinks toward a January low.
By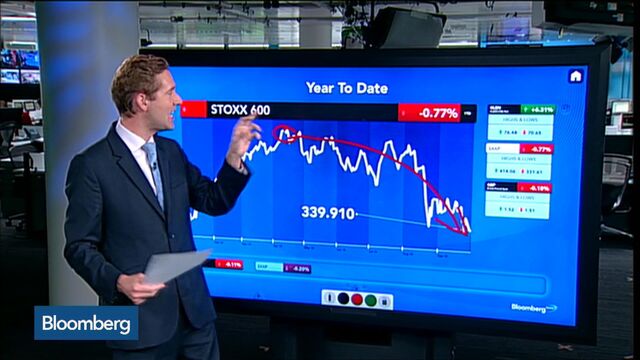 Stock markets dropped across the world on Tuesday, sending the MSCI All Country World Index to its lowest in two years. Glencore is at the epicenter of the sell-off: shares in the miner and commodity trader sank a record 29 percent in London on Monday, the latest leg of a slump that's seen 77 percent wiped from its value this year. Glencore shares did rebound as much as 10 percent on Tuesday. Asian stocks, as measured by the MSCI Asia Pacific Index, sank to a November 2012 low, led by a 4 percent decline in Japan.