Google Unveils Nexus Phones by Huawei, LG to Battle IPhone
by and
Smartphones with fingerprint sensors run on Android system

Users can remove some of device's preinstalled applications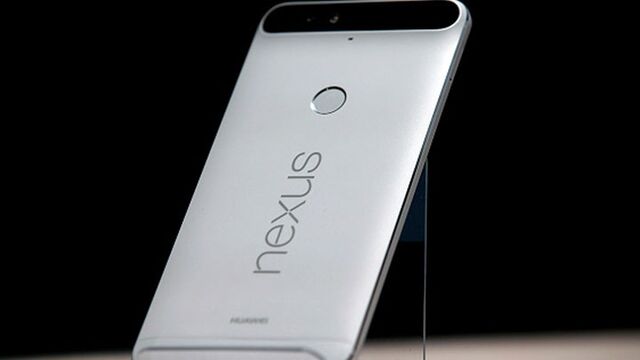 Google Inc. unveiled its newest Nexus smartphones from Huawei and LG Electronics Inc. with improved cameras, stronger batteries and an updated operating system as it tries to slow the growth of Apple Inc.'s iPhone.
The model made by Huawei is a 5.7-inch Nexus that features a metal body with a fingerprint sensor and uses the latest version of Android called "Marshmallow," Dave Burke, Google's vice president of engineering, said at an event Tuesday in San Francisco. The LG version, also powered by Marshmallow, has a 5.2-inch screen. The Nexus devices, while attracting fewer sales, are released annually to showcase what Mountain View, California-based Google sees as the best use of Android on handsets.

Google is looking for new ways to create demand for devices with its operating system, which manufacturers can use at no cost, often leading to fragmented user experiences. The software claimed 83 percent of the sector in the second quarter, slightly down from 85 percent in the year-ago period, according to IDC. Apple's devices climbed to 14 percent from 12 percent.
"Google needs something that stands for Android," said Carolina Milanesi, chief of research at Kantar Worldpanel ComTech U.S. Business. "It's going to put pressure on partners, on the other vendors, to roll out these features and show what it is."
The company on Tuesday also introduced a high-end tablet with a detachable keyboard called Pixel C and a new version of its Chromecast streaming video device.
Phone Prices
The Nexus 6P, the larger smartphone, starts at $499 and the smaller Nexus 5X starts at $379. Both handsets come with a fingerprint sensor, taking a page from the iPhones. They also feature a quicker "Type-C" USB charging system and have new software that helps boost battery life.
The 6P has an improved camera that helps capture images in low light -- and comes with slow-motion video tools, also available on the 5X.
The new phones will allow customers to remove about one-fourth of their pre-installed apps, providing more room to pick games, news services, sports sites or whatever they choose.
IPhone Competition
Google's newest version of Android will go head-to-head with the iPhone after the search giant announced many of the updates during its annual developers conference in May. The new Nexus phones are available to order through the Google Store and will ship in October, the company said.
Apple began delivering its latest smartphones, the iPhone 6s, last weekend with the company saying it sold a record 13 million of the devices, boosted in part by China.
The competition with Apple is among the challenges facing Google and its Android system. The Federal Trade Commission has reached an agreement with the Justice Department to spearhead an investigation of the company's mobile-operating business, according to people familiar with the matter. While the inquiry is in its early stages, FTC officials have met with technology company representatives who say Google gives priority to its own services on the platform, while restricting others. The European Union also has started an investigation of Android following complaints from competitors.
Mobile Payments
The latest Nexus smartphones come with a crucial new option called Android Pay, Google's latest effort to make get more of its users making payments on mobile. The service -- a response to the increasingly popular Apple Pay on the iPhone -- turns devices into digital wallets that store credit and debit cards, which can then be used in physical and virtual stores.
Another feature is Google Now on Tap, which helps users find what they are looking for on their phones, often before they even know what to ask. With the service, Google will let customers access new information and tools on a topic without even leaving an app. For example, users can search for more information on a musical artist while a song is playing. Apple, meanwhile, has rolled out a new service called 3D Touch, which lets customers press harder on an app to get more information without extra taps.
Before it's here, it's on the Bloomberg Terminal.
LEARN MORE