Glencore Said to Plan Meeting With Debt Investors After Rout
by , , , and
Wednesday's meeting in London to be hosted by Barclays

Shares surge after company statement soothes investors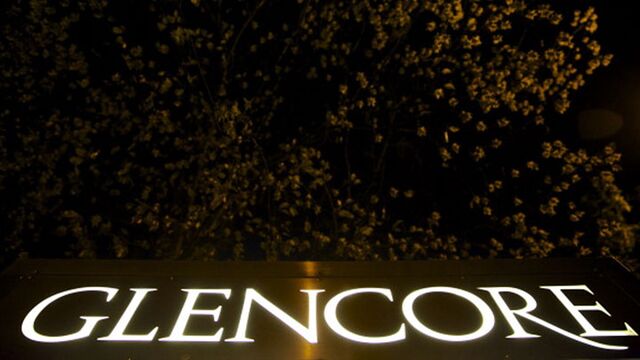 Glencore Plc's management will meet debt investors on Wednesday after a market rout drove yields on some of its bonds to junk levels, according to three people with knowledge of the matter.
The meeting will be hosted by Barclays Plc in London, said the people, who asked not to be identified because they aren't authorized to speak publicly. Glencore's management also plans one-on-one meetings and conference calls with bond investors, two of the people said.
The Swiss producer and trader of commodities has sought to reassure investors concerned by its borrowings, saying on Tuesday its solvency isn't at risk and announcing a $10 billion debt-reduction plan earlier this month. Glencore rebounded following the statement, with shares rising the most on record, bonds climbing off lows and credit-default swaps falling from the distressed levels they reached Monday.

Charles Watenphul, a spokesman for Glencore, didn't comment on the meeting. Jon Laycock, a spokesman for Barclays, declined to comment.
"Our business remains operationally and financially robust – we have positive cash flow, good liquidity and absolutely no solvency issues," Glencore said in the statement. "Glencore has no debt covenants and continues to retain strong lines of credit and secure access to funding."
The Swiss producer and trader of commodities announced a raft of measures on Sept. 7 to shore up its balance sheet, as China's economic slowdown hammers commodity prices. The plan included issuing new shares, selling assets and scrapping dividends.
Glencore's five-year credit-default swap contract fell to 857 basis points, down from 938 basis points earlier on Tuesday, according to data from S&P Capital IQ's CMA. The implied probability of default dropped to 53 percent from 56 percent, the data show.
Before it's here, it's on the Bloomberg Terminal.
LEARN MORE