Automakers Summoned to Washington Amid Reporting Lapses, Fines
by
U.S. Transportation Department questions company statements

Additional Fiat Chrsyler violations may lead to more fines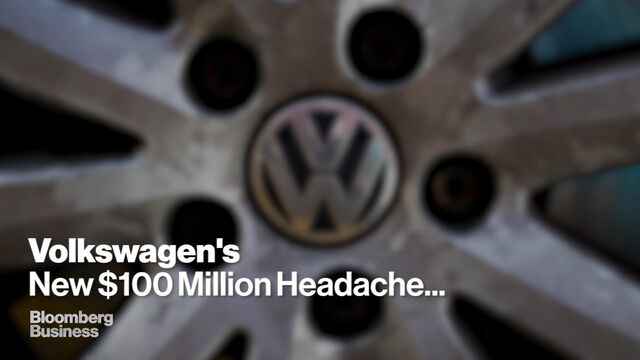 The U.S. Transportation Secretary says he is going to summon the major automakers to Washington to discuss the need for accurate reporting of safety defects, an action that comes amid a series of high-profile lapses and scandals involving the industry.
"We have millions of people who rely on them every day,'' Anthony Foxx said of the automakers in a meeting Tuesday with reporters. "We need to have confidence information we get is real and accurate."
The Transportation Department has been investigating Fiat Chrysler Automobiles NV for waiting too long to fix safety defects, a probe that led to a record $105 million in civil penalties. Foxx's department is also investigating air bags supplied by Takata Corp. that have been linked to at least eight fatalities. Last year, it fined General Motors Co. for being tardy in reporting fatal defects.
All of those actions preceded Volkswagen AG's admission Sept. 18 that it cheated for seven years on tailpipe emissions testing administered by the Environmental Protection Agency. The EPA is taking the lead on that investigation, although Foxx said the DOT's National Highway Traffic Safety Administration is assisting.
Heavy Fines
Regulators need to be certain the information companies are supplying is accurate, Foxx said. The department has "fined heavily where we can" and negotiated consent agreements "to peer behind the veil" of automaker operations. Still, more action may be needed, he said.
He didn't say when the session with automakers will take place.
Fiat Chrysler on Tuesday admitted to violations of Transportation Department requirements to supply regular reports on fatalities, injuries and warranty claims. NHTSA said it's still looking into the matter, but preliminary information suggests "a significant failure" to meet the company's legal obligations.
"It's obviously troubling," Foxx said. "We're still trying to discover how deep the noncompliance was."
The consent agreement NHTSA negotiated with the company's U.S. unit, based in Auburn Hills, Michigan, allows for additional fines if regulators find more violations, Foxx said. It's too soon to say exactly how big those penalties could be.
"As we learn more, we will react accordingly," Foxx said.
Before it's here, it's on the Bloomberg Terminal.
LEARN MORE