'Cold Fusion' Is Citi's Answer to Fading Central Bank Firepower
By
Central banks have cut rates more than 600 times since 2008

Citigroup suggests governments and central banks unite forces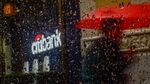 It's time for central bankers to ask for help.
As the International Monetary Fund prepares to downgrade its outlook for the world economy again, monetary policy makers are running low of ammunition to fight a fresh downturn. Bank of America Merrill Lynch calculates they have reduced interest rates more than 600 times since the 2008 collapse of Lehman Brothers Holdings Inc. with the Reserve Bank of India extending the run on Tuesday by cutting its benchmark more than expected.
While the European Central Bank and Bank of Japan haven't ruled out buying even more bonds, there are doubts over how much more quantitative easing can achieve given yields are already around record lows and inflation still remains beneath the target of most policy makers. Even easier monetary policy may just end up propelling asset markets rather than economies.
That leaves economists and investors increasingly looking toward governments to lead the rescue efforts should the China-led slowdown in emerging markets infect developed nations. BofA Merrill Lynch sees a 25 percent chance of a recession-like slump this year.
"Monetary policy is basically exhausted in terms of producing real growth and even inflation," billionaire Bill Gross of Janus Capital Management LLC told Bloomberg Television this month. "Fiscal policy is the second piece of the leg that has to take place in order to get us back to where we want to go."
Policy Shift
That would mark a shift from recent years. Having loosened budgets in the wake of the 2009 recession, governments began cutting back and left it to central banks to revive demand.
Austerity is still the order of the day in Europe despite the rise of protest parties and another congressional showdown over debt is looming in the U.S. Gross public debt of around 117 percent of gross domestic product globally versus 81 percent in 2007 may still slow the hand of politicians.
Still, budget deficits have declined from their peaks and Germany is running a surplus. That suggests there is plenty to spend on with the B-20, a group of international business leaders, calculating that 100 million new jobs and $6 trillion of activity could be generated if governments met the infrastructure needs of their economies by 2030.
Some are already mulling action. Chinese officials are looking to implement stronger fiscal policy by speeding up construction of some major projects. There is also talk of a fresh fiscal boost in Japan amid rising tax revenues.
Helicopter Money
The medicine may nevertheless need to be stronger than the traditional prescription. If the world economy enters a downdraft, Steven Englander, global head of G-10 FX strategy at Citigroup Inc., proposes a more revolutionary response, akin to the "helicopter money" once advocated by Milton Friedman.
In what he calls "cold fusion," politicians would cut taxes and boost spending. Central banks would then cover the resulting increase in borrowing by purchasing more bonds as part of a commitment to permanently expand their balance sheets. The easier fiscal policy would be covered by QE Infinity.
"Politically it is difficult for central banks to outright endorse monetization of government debt, but faced with another slump and armed with ineffective policy tools, we expect that central banks will quickly give the wink and nod to fiscal measures," Englander said in a report to clients last week.
The upshot would be greater purchasing power would be injected straight into the economy, increasing activity and inflation. Long-term bond yields would rise, yet short-term yields adjusted for inflation would turn negative.
Fiscal Expansion
"Increasingly the absence of fiscal policy is viewed as one of the reasons for a less than satisfactory recovery," said Englander. "With rates at zero, fiscal policy will be needed to offset any negative shock that hits global economies."
Michala Marcussen, head of global economics at Societe Generale SA in London, agrees.
"In a risk scenario, we believe policy makers, faced with the abyss, would take the next step into unorthodox policy, namely fiscal expansion," she said. "Clearly not the risk that bond markets have in mind."