Travel
Watches to Yachts: Why Is Franck Muller Taking to Water?
We've heard of nautical watches. Now it's time for the watch-themed boat.
By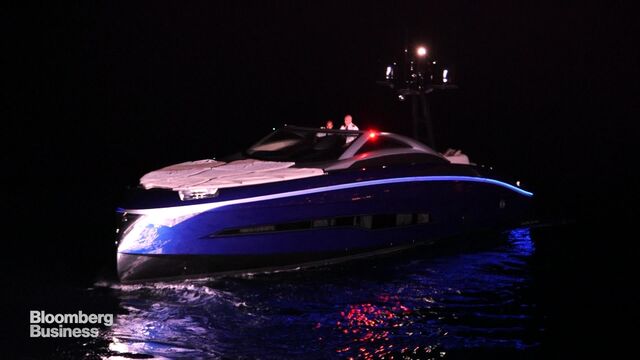 Watchmaker Franck Muller is known for its elaborate designs. Its timepieces can adjust for leap years, chime out the time or even display the internal temperature of the mechanism. Its newest design is pretty elaborate too: it's a yacht.
Teaming up with The Italian Sea Group, Franck Muller unveiled a $2.1 million vessel at the Monaco Yacht Show. The Open 55, as it is called, has non-watch-like features such as two en-suite cabins, marble worktops and an exterior LED light system the company says creates "an artwork at night." And it seems to be selling.
"We did this project very quickly, It was just a 10-month production, and we have been able to sell four boats already," said Nicholas Rudaz, director of Franck Muller. "We plan to have six different boats of different sizes up to 120 feet (37 meters)."
If it's bit out of your price range, Franck Muller still hopes to tempt you. Instead of a yacht, you can now buy a special edition "Vanguard Yachting Edition" watch, which influenced the yacht's design. It's all yours in rose gold for only £13,000 ($20,000).
Just remember: en-suite cabins are not included.
Before it's here, it's on the Bloomberg Terminal.
LEARN MORE