U.S. Stocks Fall as Biotech, Commodity Shares Lead Broad Selloff
by and
Biotechnology rout continues to drag down health-care

Commodity related shares fall amid weakness in China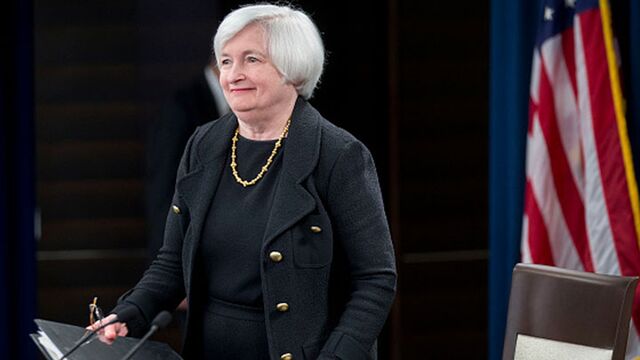 U.S. stocks tumbled toward the worst levels of last month's selloff, with the Standard & Poor's 500 Index closing at a one-month low, as global equities slid amid a rout in commodity and biotechnology shares.
Evidence of industrial weakness in China renewed anxiety about a global slowdown, sending Freeport-McMoRan Inc. tumbling 9.1 percent as copper dropped to the lowest in a month. Energy shares lost 3.6 percent as oil prices slid. The Nasdaq Biotechnology Index sank 6 percent following its worst week since 2011. Amazon.com Inc. and Facebook Inc. fell more than 3.8 percent as investors sold some of the year's better performers. Alcoa Inc. rose 5.7 percent after saying it will split into two companies.
The Standard & Poor's 500 Index fell 2.6 percent to 1,881.77 at 4 p.m. in New York, down for a fifth consecutive session to the lowest since Aug. 25. The Dow Jones Industrial Average lost 312.78 points, or 1.9 percent, to 16,001.89. The Nasdaq Composite Index dropped 3 percent, while the Russell 2000 Index slumped 2.9 percent to an 11-month low. About 8.4 billion shares traded hands on U.S. exchanges Monday, 15 percent above the three-month average.
"We are in a chaotic market, lots of volatility but not making much progress in either direction," said James Gaul, a portfolio manager at Boston Advisors LLC, which oversees $2.8 billion. "Earnings are going to be really important this quarter considering the macro backdrop and general global fears as well as the concerns about the Fed potentially raising interest rates as early as next month."

The S&P 500 is down 8.8 percent in the third quarter, poised for its worst fall since 2011. The benchmark is almost 12 percent below its all-time high set in May. The Chicago Board Options Exchange Volatility Index has closed above 20 for the past 26 sessions, the longest streak since January 2012. The measure of market turbulence known as the VIX climbed 17 percent today to 27.63, a three-week high.
Equity markets have been turbulent in recent weeks amid confusion over the Federal Reserve's tightening policy and concern over a slowdown in Asia. Data today showed profits of Chinese industrial companies fell the most since the country's government began compiling data in 2011. Biotechnology shares tumbled on Friday, offsetting gains fueled by Fed Chair Janet Yellen's reassurances that turbulence in emerging markets won't harm U.S. growth.
Federal Reserve Bank of New York President William C. Dudley said today the central bank will "probably" raise interest rates later this year despite uncertainties over global growth. "I think that the economy is doing pretty well," Dudley said at an event in New York. He said he expected growth in the second half will be "a little bit weaker" than in the first half.
A report today showed household spending climbed more than forecast in August and incomes also rose as the biggest part of the U.S. economy continued to power past a global slowdown. Separate data showed contract signings to purchase previously owned U.S. homes unexpectedly declined in August for just the second time this year, signaling residential real estate might have difficulty building on recent momentum.
Biotechs Battered
"Supposedly Yellen had clarified everything on Thursday, and yet the market still went down," said Matt Maley, an equity strategist at Miller Tabak & Co LLC in New York. "It shows me that there are issues other than the Fed causing this decline. Biotechs have rolled over. The market narrowed through the summer, and we still had a couple of groups that were still acting pretty well, but they rolled over. We're losing what little leadership we had left."
The Nasdaq Biotech Index slid into a bear market on Friday amid its worst weekly decline in four years. The rout was sparked by a tweet last Monday from Democratic presidential hopeful Hillary Clinton suggesting there may be "price gouging" in the market for prescription drugs. The group had rallied 56 percent from an October low to an all-time high on July 20, and has since plunged 27 percent.

Stocks fell after the Fed's decision to hold off raising rates on Sept. 17 raised questions about the impact of a global growth slowdown on the U.S. Despite Yellen signaling last week that the economy is sturdy enough to handle higher raise rates in 2015, traders are pricing in a 40 percent probability of the event in December and a 47 percent chance in January.
Broad Retreat
All of the S&P 500's 10 main industries declined Monday, with health-care, energy and materials losing more than 3.2 percent. Eight groups decreased at least 1.6 percent. Trading volume on days when the benchmark falls has been 27 percent heavier than the up days in September. That's about eight times the average gap in the past decade.
Mylan NV, Regeneron Pharmaceuticals Inc. and Aetna Inc. lost at least 6 percent to pace the slide in health-care. The group is down 11 percent amid a seven-day losing streak, the longest since August 2011, to the lowest since October. Pfizer Inc. and Merck & Co. retreated more than 2.3 percent. Valeant Pharmaceuticals International Inc. plunged nearly 17 percent, the most in four years, after Democrats in the U.S. House asked to subpoena the company for documents relating to drug price increases.
Energy companies fell for the first time in three sessions, with crude slumping to a two-week low as declining Chinese industrial profits signaled demand may be weakening in the biggest crude-consuming country after the U.S. Williams Cos. dropped 12 percent to the lowest since 2013, leading the group down.
Homebuilders, Banks
Energy Transfer Equity LP agreed to pay $37.7 billion for control of Williams's pipelines and plants that handle almost a third of rising U.S. natural gas demand. The deal is worth about $10 billion less than Energy Transfer Equity's initial offer in June. Chesapeake Energy Corp. and Consol Energy Inc. declined more than 6.2 percent.
Raw-materials companies fell for the seventh time in eight sessions, losing 9.5 percent during the span and declining to the lowest in more than two years. Freeport-McMoRan has slumped 25 percent since the Fed said it was considering spillover risks to the U.S. economy from turmoil in global markets. Dow Chemical and DuPont Co. dropped more than 2.5 percent today.
Huntsman Corp. sank 29 percent, its biggest slide in four years. The company led steep declines for producers of titanium-dioxide pigment after saying lower prices for the chemical used in paints and plastics will continue to weigh on earnings. Chemours Co., the world's biggest producer, lost 8.2 percent.
Financial companies in the S&P 500 fell 2.4 percent as the U.S. 10-year Treasury yield reached its lowest in a month, with investors concerned that low interest rates will continue to hinder bank profitability. Bank of America Corp. and Citigroup Inc. decreased at least 2.6 percent. Goldman Sachs Group Inc. and Morgan Stanley fell more than 3.4 percent.
Homebuilders tumbled after data showed pending home sales unexpectedly declined in August. An S&P measure of builders fell 4.6 percent, the biggest drop in a month, as KB Home and PulteGroup Inc. slid more than 4.7 percent. The index is down 12 percent since reaching an eight-year high on Aug. 19.
JetBlue Airways Corp. lost 4.4 percent, pacing a 2.8 percent drop among a Bloomberg gauge of U.S. airlines. Barron's wrote that the carrier's shares look expensive now compared with peers. JetBlue had rallied 24 percent through Friday since Aug. 25. United Continental Holdings Inc. and Delta Air Lines Inc. slumped more than 3 percent today.
Before it's here, it's on the Bloomberg Terminal.
LEARN MORE