Five Things Everyone Will Be Talking About Today
Some huge moves this morning, time to get caught up
by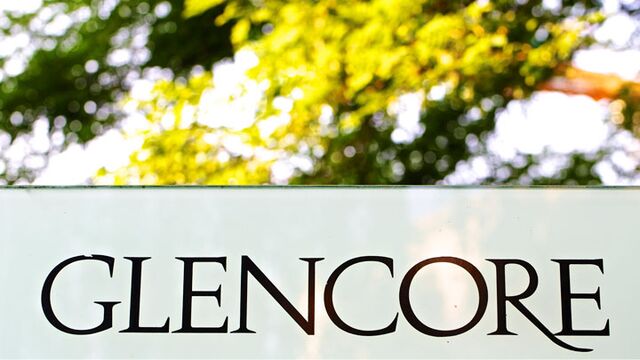 Glencore shares obliterated, Alcoa to split and China industrial profits falls most since 2011. Here are some of the things people in markets are talking about today.
Glencore
Commodity giant Glencore Plc is getting crushed in U.K. trading, with shares down as much as 27 percent at one point. Investec is out with a note warning that there may be little value left for shareholders if there is no recovery in commodity prices. Shares were trading at 75.48 pence at 11:15 a.m. London time, almost 40 percent lower than the 125 pence per share at which Glencore raised $2.5 billion less than two weeks ago.
Shell pulls out of Alaska
Royal Dutch Shell Plc has announced that it will cease further offshore activity in Alaska for the foreseeable future after $7 billion of spending failed to produce any major successes. The company blamed high costs, an uncertain regulatory environment and, probably most importantly, not enough oil in the ground for the decision. Shell's B shares, the most widely traded, traded 0.5 percent lower at 1,549 pence as of 10:36 a.m. in London.
China profits fall
Chinese industrial companies are seeing profits drop at the fastest pace in at least four years, falling 8.8 percent in August from a year earlier. There is some light ahead for the Chinese economy as Bloomberg's China Monetary Conditions Index, a gauge that has presaged past growth upturns, improved for a second month in August. The Shanghai Composite Index closed 0.3 percent higher on the day. 
Alcoa to split 
Aluminum giant Alcoa has announced plans to split itself into two publicly-traded companies. One company will be comprised of Alcoa's Global Primary Products (aluminum, bauxite, etc.). The other company, which for now is being referred to as the "Value-Add Company," will be an "innovator of high performance multi-material products." The transaction is expected to be completed in the second half of 2016. Shares are higher in the pre-market. 
Catalan vote 
Spanish government bonds are trading higher after pro-independence parties received less than 50 percent of the vote in the Catalonia local election. Still, the pro-independence parties will have the majority of seats in the regional parliament. One big loser in the regional election was Spanish Prime Minister Mariano Rajoy, whose People's Party came in fifth in the vote and saw its representation in the Catalan assembly drop from 19 to 11 seats. With the national election scheduled to take place in less than three months, more uncertainty may soon be on the way.
What we've been reading
This is what's caught our eye over the weekend.
 Want to receive this post, and more, into your inbox every morning? Sign up here
Before it's here, it's on the Bloomberg Terminal.
LEARN MORE