Stocks Slide as Glencore, Biotech Routs Roil Markets; Bonds Rise
by and
Mining stock index drops to lowest in 7 years as metals sink

Russell 2000 gauge slumps to level unseen since October 2014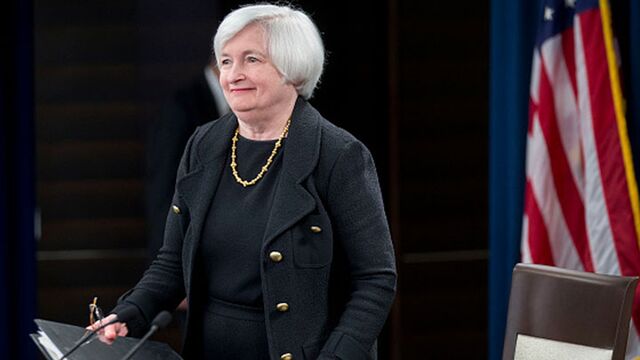 Losses swept through global equity markets, exacerbating the worst quarter for stocks since 2011, as investors struggled to assess the repercussions of a rout in Glencore Plc and anxiety over the slowdown in China. Demand for haven assets fueled gains in government bonds to the yen.
A 29 percent slump in commodity trader Glencore sent the Bloomberg World Mining Index tumbling to its lowest level in almost seven years. A gauge of global equities slumped to a level unseen since 2013 as the Russell 2000 Index of smaller companies reached a low for the year and the bear market for U.S. biotechnology shares deepened. Treasuries added to their advance in the month and the yen strengthened against all 16 of its major peers.
Glencore is one of the most prominent victims of the mounting concern over China, anxiety that has helped drive a 27 percent slide in Bloomberg's commodity index over the past year. Federal Reserve officials are fueling the market turmoil as they debate whether the American economy is robust enough to withstand higher interest rates as soon as this year. Smaller companies are bearing the brunt of the selling as investors ditch the best performers.

"We are in a chaotic market, lots of volatility," said James Gaul, a portfolio manager at Boston Advisors LLC, which oversees $2.8 billion. "Earnings are going to be really important this quarter considering the macro backdrop and general global fears as well as the concerns about the Fed potentially raising interest rates as early as next month."
New York Fed President William C. Dudley said on Monday that the U.S. economy was "doing pretty well" and that the U.S. central bank will probably raise rates later this year. John Williams, head of the San Francisco Fed, also reiterated his expectation that borrowing costs will be boosted in 2015, adding that the jobless rate will probably fall to below 5 percent this year.
Data Monday showed household spending climbed more than forecast in August, indicating consumers will help the U.S. economy muddle through any global slowdown.
More signs of weakness abroad emerged Monday, with profits at Chinese industrial companies down 8.8 percent in August. Earnings declined even after five interest-rate cuts since November and government efforts to accelerate projects in China. Cuts to global earnings estimates outnumber increases by the most in three years, and the pessimism could reach levels last seen during the financial crisis, according to an index compiled by Citigroup Inc.
"People are worrying global growth may have already passed its peak, plateaued, and is possibly turning down," said Rosamunde Price, who helps oversee about $14 billion as chief investment strategist at Seven Investment Management in London. "Markets have just been so volatile, I'd recommend investors to shut up shop until after quarter-end when things have calmed down."
Stocks
Global equities are poised for the worst quarter since 2011, with the MSCI All-Country World Index down 11 percent over past three months. The gauge slumped 2.1 percent Monday to its lowest level in two years.
The Standard & Poor's 500 Index fell 2.6 percent by 4 p.m. in New York, closing at its lowest level since Aug. 25. The S&P 500 has lost 12 percent from its record in May and is down 8.8 percent this quarter. The Russell 2000 Index of small-cap stocks retreated 2.9 percent to the lowest level since October. The gauge slid past the low reached during the August equity selloff, while the S&P 500 is 0.8 percent away from its low from last month.
Newmont Mining Corp. lost 3.4 percent and Freeport-McMoRan slumped 9.1 percent as raw-material shares retreated 3.2 percent to their lowest point in more than two years.
The Nasdaq Biotechnology Index dropped 6 percent to the least since November after tumbling into a bear market on Friday. Valeant Pharmaceuticals International Inc. plunged 17 percent after Democrats in the U.S. House of Representatives asked to subpoena the company for documents relating to drug price increases, the latest move by politicians seeking to curb price hikes on acquired drugs.
Alcoa Inc. climbed 5.7 percent after saying it will split itself into two public companies. Media General Inc. jumped 22 percent after Nexstar Broadcasting Group Inc. offered to buy the company.
The Stoxx Europe 600 Index dropped 2.2 percent, with raw materials producers down 7.6 percent and carmakers sinking 3.6 percent.
Volkswagen AG fell for a second straight day, even as new Chief Executive Officer Matthias Mueller pressed the board to move ahead with the reorganization that he helped devise before the company was caught up in an emissions-cheating scandal. Vodafone Group Plc lost 4.8 percent, sinking to its lowest price since November after saying talks with Liberty Global Plc about a possible exchange of assets ended. 
Bonds
Credit traders are treating Glencore as if it's already junk, sending the cost of insuring the commodity and mining giant's debt to the highest level since the global financial crisis.
Derivatives traders have started demanding upfront payments to protect against a default by the company, the first time that's happened since 2009, according to data provider CMA. The cost of five-year credit-default swaps jumped so high that they effectively were pricing in 54 percent odds that the company defaults, CMA data show.
Benchmark German 10-year bund yields fell six basis points, or 0.06 percentage point, to 0.59 percent, while yields on similar-maturity U.S. Treasuries slid seven basis points to 2.10 percent.
Efforts by Fed policy makers including Chair Janet Yellen to talk to up the prospect of higher interest rates in 2015 have so far failed to impress traders, who rate the chance of liftoff this year at less than 50 percent.  
Spain's 10-year bond yields fell 11 basis points to 1.92 percent as Catalan President Artur Mas's bid to gain an electoral mandate on his call to separate from Spain fell short, ending up with 48 percent of the vote.
Currencies
The yen rose 0.6 percent Monday to 119.92 per dollar. The increase helped keep Japan's currency the best performer in the past three months in a basket of 10 developed-nation currencies, climbing more than 8 percent.
The U.S. currency held its own against high-yielding currencies amid the prospect of a Fed hike in 2015. The Bloomberg Dollar Spot Index, a gauge of the greenback against 10 major peers, was up 0.1 percent after gaining 0.2 percent on Friday. The Australian and New Zealand dollars slid at least 0.5 percent.
Commodities
West Texas Intermediate crude futures fell 2.8 percent to $44.43 a barrel, leaving them down by more than 50 percent over the past year. U.S. crude stockpiles are still almost 100 million barrels above the five-year average for this time of the year even after dropping for two straight weeks.
Saudi Arabia, OPEC's largest oil producer, has withdrawn as much as $70 billion from global asset managers as the nation seeks to plug its budget deficit spurred by the price slump, according to financial services market-intelligence company Insight Discovery. The Saudi Arabian Monetary Authority's reserves held in foreign securities have fallen about 10 percent from a peak of $737 billion in August 2014 to $661 billion in July, data from the central bank show.
The weaker profits data out of China also sparked losses in some metals. Platinum lost as much as 3.3 percent to the lowest level since January 2009. Palladium retreated after last week's 9.5 percent rally, which was the biggest since 2011. Silver slid 3.7 percent.

Emerging Markets
The MSCI Emerging Markets Index lost 1 percent to extend last week's 4.9 percent decline. Benchmark gauges in Indonesia, Thailand and the Philippines dropped at least 1 percent.
Zambia's kwacha weakened 9.9 percent after Moody's Investors Service cut the nation's sovereign ranking to B2 -- five steps below investment grade -- on Friday, citing the plunging price of copper and an electricity shortage.
The South African rand depreciated, while in Asia the Malaysian ringgit dropped 0.9 percent to 4.4235 per dollar after weakening to 4.4250, the lowest level since 1998.
Before it's here, it's on the Bloomberg Terminal.
LEARN MORE