Five Things Everyone Will Be Talking About Today
Get your markets day kicked off here.
by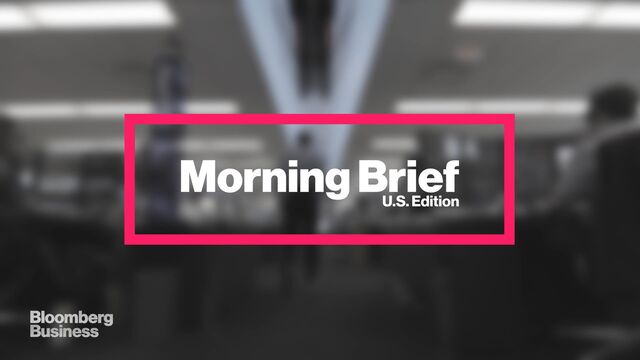 Yellen is Team 2015, Google is said to be under U.S. antitrust scrutiny, and the emerging market currency rout continues. Here are some of the things that people in markets are talking about this morning.
Yellen sees rate rise in 2015
The dollar strengthened, with a gauge of the currency heading for its biggest weekly gain in two months, following a speech by Federal Reserve Chair Janet Yellen yesterday evening where she said the central bank is on track to raise rates later this year. Stocks in Europe rebounded from an eight-month low this morning following Yellen's clarification of the Fed's rate path. U.S. stock futures also rose following the speech. 
Google scrutiny
Google is back under U.S. antitrust scrutiny over competitor access to its Android mobile-operating system, according to two people familiar with the matter. The Federal Trade Commission inquiry, which is in its early stages and so could yet end without a case against the company, adds to Google's antitrust headaches as it is still under investigation from the European Union over its Android platform.  
Volkswagen to announce new CEO
Volkswagen is set to appoint Matthias Mueller, currently head of the company's Porsche brand, as its new CEO when the 20-person supervisory board meets later today. The emissions crisis has wiped about €20 billion ($22.4 billion) off of VW's market value this week. Shares in the company were trading 1.4 percent higher at 11:00 a.m. London time, down over 25 percent on the week.
Emerging currencies slammed
The Malaysian ringgit fell to below 4.39 against the dollar for the first time since the Asian financial crisis in 1998, following reports that a Malaysian state investment company is being investigated by U.S. authorities. Currencies across emerging markets have been hit hard this week, with the Brazilian real falling to a record low yesterday before staging a rally. The South African rand dropped to an all-time low and even the Canadian dollar reached an 11-year low against the greenback.
Japan's inflation is sub-zero
The Bank of Japan's main inflation gauge dropped below zero, falling to minus 0.1 percent for August, as plunging oil prices and weak domestic demand were not offset by Governor Haruhiko Kuroda's monetary stimulus. The yen fell 0.7 percent to 120.93 at 11:15 a.m. London time as the central bank comes under pressure to ease further. Analysts say that the bank may start buying local government debt and project bonds as sovereign note purchases are reaching their limit.
What we've been reading
This is what's caught our eye over the last 24 hours.
Want to receive this post, and more, into your inbox every morning? Sign up here
Before it's here, it's on the Bloomberg Terminal.
LEARN MORE