Oracle Lowers Ellison's Pay in First Year as Tech Chief
by , , and
Performance-based awards replaced some of executives' options

Billionaire founder stepped down as CEO in September 2014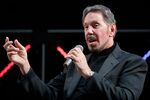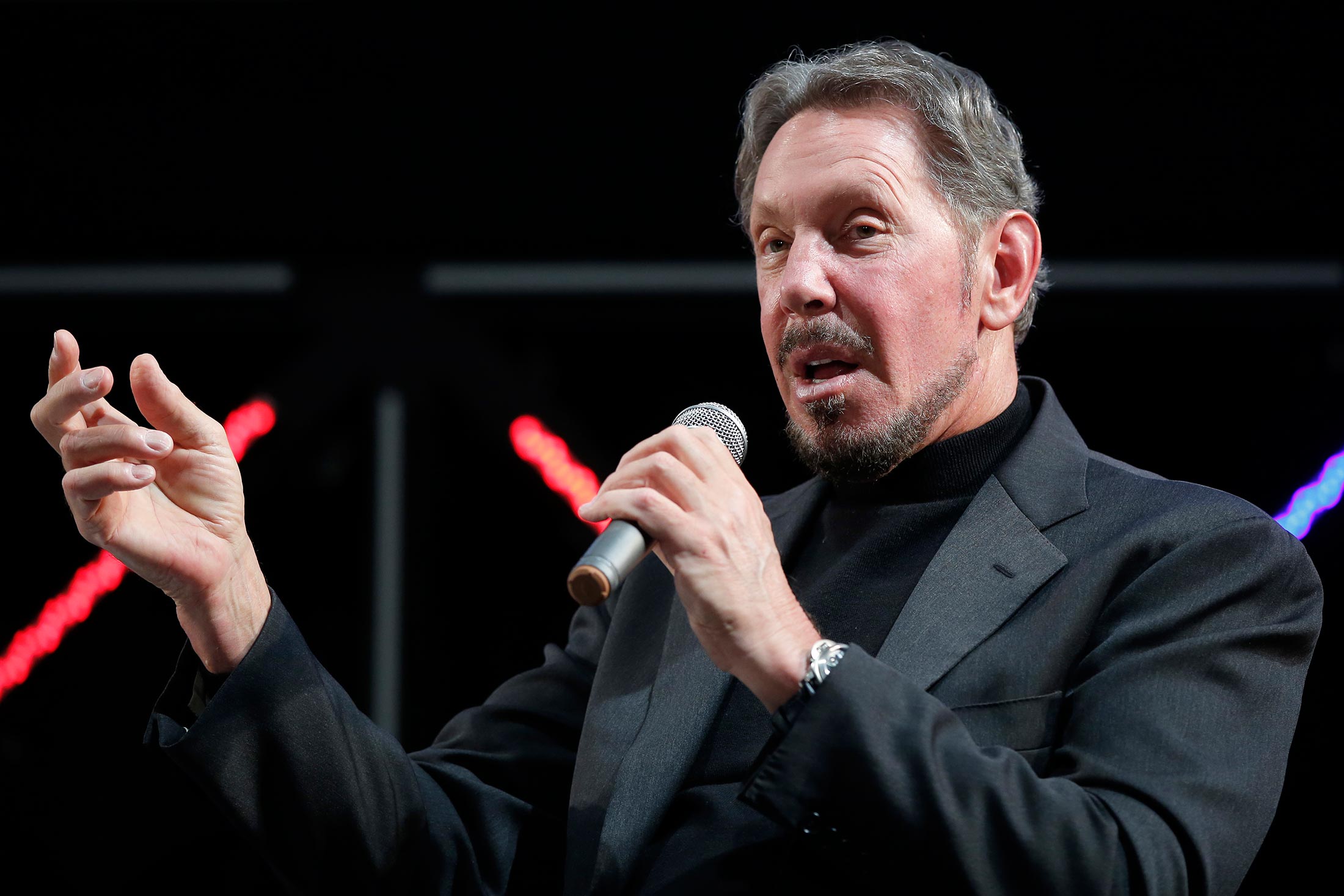 Oracle Corp.'s highest-paid executives were awarded less in fiscal 2015 as the software maker granted performance-based stock in place of some options.
Billionaire founder Larry Ellison, who stepped down as chief executive officer in 2014, saw his compensation fall to $62.1 million from $100 million in the previous year, according to the Bloomberg Pay Index, a ranking of the 200 highest-paid U.S. executives that prices equity grants as of a company's fiscal year-end. His co-replacements Mark Hurd and Safra Catz were each awarded $56.9 million. The previous year all three were among the 20 highest-paid U.S. executives, each receiving more than $70 million, the index shows.
Oracle, the world's largest database maker, paid Ellison almost entirely in options until last year. The Redwood City, California-based company introduced performance-based restricted stock after he stepped down to become chief technology officer and named Hurd and Catz co-CEOs. Excluding Ellison's shares, Oracle investors have never approved the company's compensation plan in advisory say-on-pay votes.
Deborah Hellinger, a spokeswoman for Oracle, declined to comment.
The performance-based stock awards were contingent on revenue and operating cash flow growth compared to a group of competitors that included International Business Machines Corp., Salesforce.com Inc. and Intel Corp. The shares will be paid out over a four-year period if targets are met.
Ellison received 3 million options to purchase Oracle shares, and Hurd and Catz were each given 2.75 million, granted with strike prices between $38.89 and $40.47, according to the filing. The year earlier, Ellison received 7 million options, and Catz and Hurd received 5 million options apiece. The most-recent option grants are valued on the Bloomberg Pay Index using Oracle's fiscal year-end price of $43.49 a share.
Oracle returned 4.8 percent to shareholders during its fiscal year, trailing the Standard & Poor's 500 Index, which returned 12 percent.
Pay for Catz and Hurd also included $950,000 salaries and $20,795 and $22,253, respectively, in other compensation, including credits toward various benefit plans and legal counseling for reporting contributions to political campaigns. Ellison received a $1 salary and perks including $1.53 million in costs related to a security program for his home. His net worth is about $40 billion, making him among the 10 richest people in the world.
The executives' annual cash bonuses were forfeited since the company's pretax profit didn't meet the target.
Awarded pay measures what a compensation committee intended to pay an executive, not what was reported by the company in the summary compensation table. It includes salary, cash bonuses and stock awards received during the fiscal year that are valued as of that year-end's stock price. It accounts for changes in the value of pensions, and includes perks such as club dues and personal use of corporate jets.
Before it's here, it's on the Bloomberg Terminal.
LEARN MORE