Oil's Killing U.S. Power Generators, And They Don't Even Burn It
by and
BI index of power producers caps worst week in six years

U.S. gas futures tumble to lowest level since April 28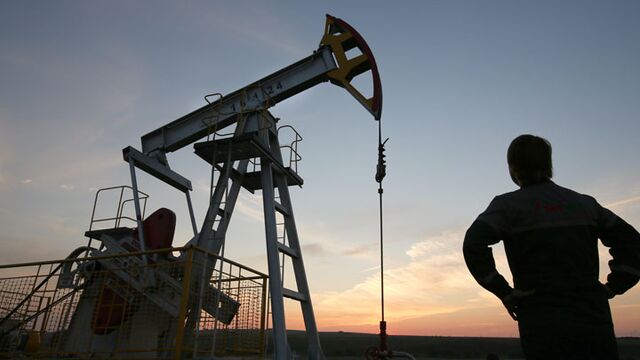 Shares of U.S. power generators posted their worst weekly decline in more than six years, dragged down in part by the slide in global oil prices. And they don't even burn the stuff.
The glut of crude pooling up around the world has cut oil prices 23 percent in three months, and overseas natural gas supplies linked to crude are so cheap that America's gas exports can't compete. Traders speculating that more of the power-plant fuel will just remain in the U.S. sent gas futures to the lowest seasonal level in 14 years. And power stocks followed suit last week, with a Bloomberg Intelligence index of generators sliding 12.9 percent, touching a low on Sept. 24 not seen since July 2012.
Power producers continued their slide on Monday with the Bloomberg index falling 1.5 percent to 108.52 at the close in New York. Dynegy Inc. led the declines, dropping 3.2 percent.
"Power price futures have fallen with natural gas prices amid concern about excess shale gas supply, in part because low oil prices may reduce price competitiveness and demand for U.S. liquefied natural gas exports," said Stacy Nemeroff, a utilities analyst for Bloomberg Intelligence. "Investors may also be selling off power stocks as part of a strategy to reduce overall commodity exposure."

The slump in energy prices is just the latest challenge threatening an industry that's also facing tepid demand, rising environmental costs, high debt levels and increasing competition from wind farms and solar plants.
Talen Energy Corp. led the declines last week among power producers, falling 17 percent.

Dynegy fell 16 percent last week. The Houston, Texas-based power producer recovered some of its losses on Friday, rising 5 percent at the close in New York. A day earlier, the company said cost savings will add $250 million in earnings before interest, taxes, deductions and amortizations and $400 million in balance sheet improvements over three years.
NRG Energy Inc., the largest U.S. independent power producer, fell 16 percent for the week.
Burning Gas
Only 1 percent of the nation's electricity is now generated from burning petroleum. The power market, which once relied on oil to make 20 percent of electricity, weaned itself off of the fossil fuel after the 1970's energy crisis and now relies on gas for about a third of supply. In July, the fuel surpassed coal for the second time to account for the biggest share of power generation.
Gas futures for January 2016 delivery sank 3.4 percent to $2.918 per million British thermal units in two weeks. Wholesale on-peak power for next year tumbled 4.5 percent at PJM Interconnection LLC's Western hub, a benchmark for the largest U.S. grid.
Generators that own efficient gas-fired plants, such as Calpine Corp., may actually benefit from cheap gas versus those running coal-fired and nuclear stations. While lower power prices may squeeze Calpine's margins, the switch to cheap gas generation stands to increase the company's sales, Nemeroff said.
Calpine's shares outperformed competitors last week, while still falling 7 percent.
Disappearing Demand
Factors that underpinned growth forecasts for natural gas demand such as liquefied natural gas exports and the increasing use of the fuel for power generation have "disappeared," Angie Storozynski, an analyst for Macquarie Capital in New York, said in a Sept. 23 e-mail.
Wolfe Research LLC analyst Steven Fleishman said he doesn't see things turning around anytime soon for power producers. He downgraded the independent producer sector in a research note issued on Sept. 20, citing a "worsening" supply and demand outlook, high debt levels and growing "long-term risks" from renewables.
"Fairly stable sub-$3 gas prices this year have left us convinced that $3 is the new $4, at least until new LNG exports pick up," he said.
Before it's here, it's on the Bloomberg Terminal.
LEARN MORE