China Climate Aid to Poor Nations Seen as Spurring Big Economies
by
Efforts overseas may help China extend political influence

China plans national trading system to curtail emissions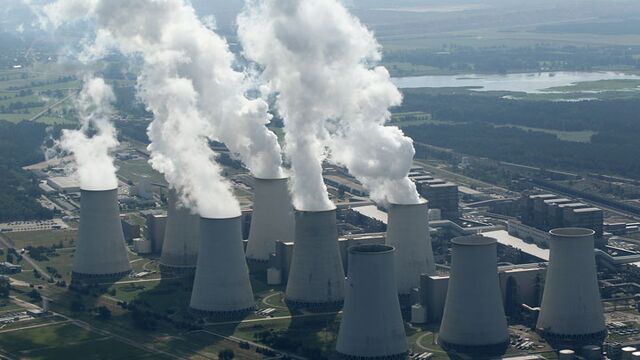 China, the world's biggest greenhouse gas emitter, is on the brink of making a significant financial pledge to help poorer countries shift away from fossil fuels. That should put pressure on major economies to follow.
"China is saying 'we're prepared to do our bit, and we're serious in funding climate initiatives in other countries,"' Grant Anderson, head of the climate change group at law firm Allens, said by phone Friday from Melbourne. "The gauntlet then is thrown down to other countries who are laggards."
China plans to start a national carbon-trading system to cut emissions and is set to provide details on Friday when President Barack Obama hosts Chinese President Xi Jinping for a state visit at the White House, according to two U.S. officials. China also will provide climate aid to other countries, although the officials declined to specify how much.
Obama last year pledged $3 billion in U.S. support for a United Nations-organized Green Climate Fund. The money has been a key demand of developing nations who say they can't agree to avoid cheaper but more polluting fossil fuels without financing from richer nations.
"It puts pressure on everybody else, no doubt about it," said Martijn Wilder, head of global environmental markets at law firm Baker & McKenzie. "No one else can use the excuse, 'well, China isn't doing anything."'
Pacific Risks
Diplomats at a UN conference in June warned that the richest nations still hadn't convinced the rest of the world that they're willing to meet a $100 billion-a-year pledge to help fight climate change.
The threat of climate change is clear in the small island nations of the Pacific, where numerous communities face inundation. Pacific leaders want more aggressive action ahead of a climate meeting in December in Paris, where envoys from more than 190 countries are expected to sign a final deal.
Australia, under then Prime Minister Tony Abbott, announced in December that it would give A$200 million ($140 million) over four years to the climate fund. That effort has sparked criticism that the country isn't doing enough to assist Pacific Island nations, Allens partner Anderson said.
In Japan, meanwhile, China's policy announcement will probably impact international policy on financing coal projects, Ali Izadi-Najafabadi, a Tokyo-based analyst with Bloomberg New Energy Finance, said by phone.
Political Influence
"It makes it harder for Japan to argue that it is a good idea to fund coal overseas when you have one of the largest developing countries, which has been heavily dependent on coal, going ahead and saying it's a bad idea," he said."
In making a commitment to help developing economies, China may have another goal in mind, too, according to Anderson.
"It's not purely altruistic," he said. "It's giving China an entree into these countries that will help extend its political influence."
China also may curb its financing of high-carbon investments overseas, "underscoring the way in which they are stepping up in terms of joining global action on climate change," David Waskow, director of the World Resources Institute's international climate initiative, said by phone.
Before it's here, it's on the Bloomberg Terminal.
LEARN MORE