Analyst Downgrades Caterpillar Amid 'Machinery Meltdown'
The pain might not be over.
by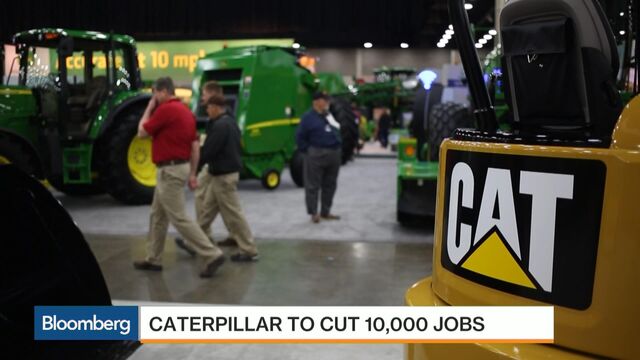 Things are grim for machinery giant Caterpillar, as it trimmed forecasts and announced job cuts on Thursday. The company's getting hit by the global slowdown and the commodity collapse.
Lawrence De Maria at William Blair cut the stock to "market perform" from "outperform" and his price target to $60 from $90 in a note titled "Downgrade to Market Perform From Outperform; Catalysts and Visibility Lacking in Machinery Meltdown." Here's more from his note (boldface ours):
Caterpillar's stock has ridden the restocking and destocking cycles recently, but there has not been much consistent growth to speak of, and now most end-markets are rolling over. Even in the United States, which has been a source of strength, weakness in the ABI is troubling and there is no recovery in oil and gas in sight. For the rest of this year, there are numerous headwinds that have already been in place, including North America locomotives, oil and gas and other commodity (mining) investment, and emerging market weakness such as in Brazil and China, which will all likely spill over into at least next year.
De Maria is not even the most pessimistic analyst on Caterpillar. Prior to the company's announcement, Axiom Capital analyst Gordon Johnson initiated a sell rating on the stock, with a $28 price target, sighting concerns over Caterpillar's ability to use debt to fund future sales. According to data compiled by Bloomberg, ratings on the stock are now sitting at 5 buys, 20 holds, and 4 sells, and the average price target is $70.10. The stock was trading near $65 early on Friday, while just a week ago it was above $70 and the average price target topped $80.
Before it's here, it's on the Bloomberg Terminal.
LEARN MORE