Volkswagen Vehicle Emissions to Be Examined by Indian Government
Anurag Kotoky and Anurag Joshi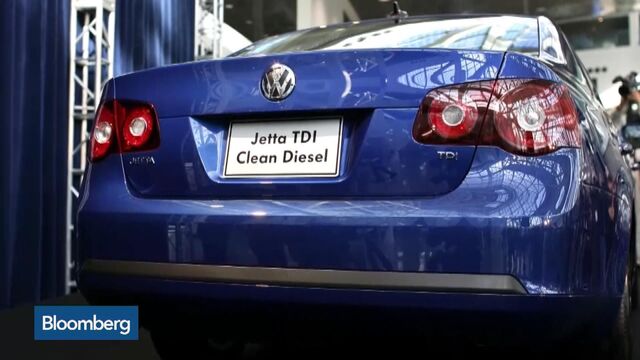 The Indian government will examine whether Volkswagen AG met local emission standards following revelations that VW's "clean diesel" cars in the U.S. used software intended to defeat pollution tests.
The state-run Automotive Research Association of India will check if Volkswagen sold any of the models that the company admitted had cheated on U.S. air pollution tests, Ambuj Sharma, an additional secretary in the ministry of heavy industries, said in a telephone interview Thursday.
The ARAI also will look into whether the company used the same software in local emission tests as it did in the U.S., Sharma said.
In an e-mailed statement, Volkswagen in India said it couldn't comment on the probe because it is now under way.
Volkswagen Chief Executive Officer Martin Winterkorn resigned Wednesday in response to the scandal. The company's admission that millions of its "clean diesel" cars have software intended to defeat emissions tests wiped almost 20 billion euros ($22.5 billion) off its market capitalization earlier this week.
India's main emission standards -- known as Bharat Stage III and Bharat Stage IV -- are different from U.S. ones. The U.S. follows rules that are compatible with the Euro V and Euro VI standards.
India's move to examine Volkswagen follows similar probes in other countries. Japan's transport ministry has begun an inquiry into whether Volkswagen's vehicles sold in the country comply with emissions standards.