Germany Battles WWII Ghosts as Merkel Urges Wider World Role
by and
Merkel breaks ranks to urge talks with Assad on Syria peace

Schaeuble: Germany's past no excuse to shirk responsibility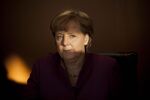 Europe's dominant country is stepping out from its own shadow.
Seventy years after Germany's defeat at the end of World War II, Chancellor Angela Merkel's government is signaling a willingness to assume a bigger role in tackling the world's crises without fear of offending allies like the U.S.
Spurred into more international action by the refugee crisis, Merkel prodded Europe on Wednesday to adopt a "more active foreign policy" with greater efforts to end the civil war in Syria, the source of millions fleeing to safety. As well as enlisting the help of Russia, Turkey and Iran, Merkel said that will mean dialogue with Bashar al-Assad, making her the first major western leader to urge talks with the Syrian president.
Germany's position as Europe's biggest economy allowed Merkel and her finance minister, Wolfgang Schaeuble, to assume a leading role during the euro-area debt crisis centered on Greece, but the change in focus to beyond Europe's borders is very much political. After decades of relying on industrial prowess -- now under international scrutiny as a result of the Volkswagen scandal -- globalization and the necessity to keep Europe relevant are opening up options for Merkel to make Germany a less reluctant hegemon.
Syria has spurred "a rethink in German foreign policy," Magdalena Kirchner, a Middle East analyst at the German Council on Foreign Relations in Berlin, said by phone. "As the refugee crisis developed, the view took hold that this conflict can no longer be fenced off or ignored. With her stance on the crisis, Merkel may be prodding other European leaders toward a bigger international engagement."
UN Speech
Merkel will address the United Nations General Assembly in New York on Friday as she and key members of her cabinet begin to leverage Germany's economic might and turn it into a force for global policy making. Having been at the forefront of Ukraine peace talks, Merkel can also point to Germany's part in forging a nuclear deal with Iran and efforts to spur the U.S. and others into action against climate change.
"There is a rising awareness in the political class and even to some extent in the public that Germany has to assume more responsibility, especially in and around Europe," said Kai-Olaf Lang, a senior fellow at the German Institute for International and Security Affairs in Berlin.
While often driven by domestic politics, Merkel's government has pushed boundaries and "decoupled from mainstream thinking" on policies such as backing economic sanctions on Russia, he said. She stood her ground against criticism by Germany's industrial lobbies last year, winning them over to her stance that on matters such as Russia's seizure of Crimea, politics must trump profits.
Reunification
The goal is defending "European values," including upholding Europe's model of law, order and democracy, and expanding German export markets at a time of growing competition from China. Yet a quarter-century after reunification reinstated Germany as Europe's pivotal country, moving beyond mere manufacturing clout into geopolitical importance remains controversial for European partners, domestic voters and to some in her government.
Schaeuble, the longest-serving member of the lower house, or Bundestag, used a speech on Wednesday marking 25 years since East and West Germany reunited after the fall of the Berlin Wall to argue that the country must take on greater responsibility to help Europe master its "crisis years."
While Germans still struggle to accept their country's increased importance in the world, in part "because we have a different past than others," global forces dictate that they can't hide, Schaeuble said. Germany "must accept this responsibility and we must do it justice in this Europe of the crisis years, the crises around Europe," he said. "The desire to stay out of the things of this world -- that's not possible."
"We in Germany can't solve the refugee problem alone," Merkel said Thursday after pledging more federal aid for local governments struggling to feed, house and care for the new arrivals.
'Seize Them'
Merkel knows that engagement with Putin, Assad and Turkish President Recep Tayyip Erdogan carries risks and may require concessions, according to a German government official who asked not to be named discussing strategy. Yet such an approach is of fundamental importance to the EU's future, the official said.
"To master the great challenges of our time, it's decisive that all measures, all levels and all institutions are coordinated sensibly," Merkel told the Bundestag earlier Thursday in a speech previewing her trip to the UN. "I'm firmly convinced that the opportunities outweigh the risks. We just have to recognize them and seize them."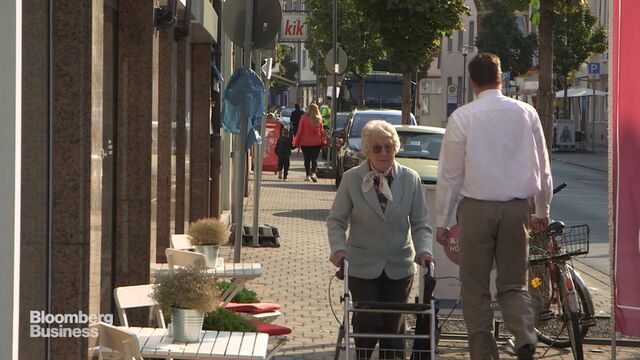 For more, read this QuickTake:
Angela Merkel
Before it's here, it's on the Bloomberg Terminal.
LEARN MORE