Peabody Lenders Said to Hire Davis Polk for Debt Discussions
By
Law firm to advise holders of $1.17 billion term loan

Creditors map out strategy to protect their interests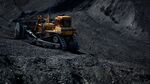 A group of Peabody Energy Corp.'s senior lenders hired law firm Davis Polk & Wardwell LLP to help protect the value of their assets as they anticipate the company will begin talks to restructure its $6.3 billion of debt, according to a person with knowledge of the matter.
The creditors, who hold the troubled miner's $1.17 billion first-lien term loan, are concerned that any proposal from the company would potentially dilute the value of the assets securing the debt, said the person, who asked not to be identified because the discussions are private.
The lenders hired the firm after Peabody rival Arch Coal Inc. attempted a debt-exchange deal that would have helped cut its $5.1 billion of obligations while also diluting the assets of its backers. Arch Coal's lenders objected to the plan because they would have had to share their assets with a new group of creditors.
Peabody's management told investors in a Sept. 10 presentation
that the company is focusing on deleveraging "through potential avenues including debt exchanges." Lazard Ltd. and Jones Day advise the company for its debt restructuring, people said last month.
Similar Swap
"While Peabody has a stated goal of deleveraging, we won't comment on speculation regarding specific strategies," said Beth Sutton, a Peabody spokeswoman. Susan Peters, a spokeswoman at Davis Polk, didn't return e-mails and phone calls seeking comment.
Peabody's debt holders are expecting the company to offer a similar deal as Arch to weather the coal slump, said the person. Citigroup Inc. arranged the loan for Peabody in Sept. 2013, according to data compiled by Bloomberg.
Robert Julavits, a spokesman at Citigroup, declined to comment.
Peabody's $1 billion of 10 percent second-lien bonds maturing March 2022, which last traded at 37.5 cents on the dollar at 2:46 p.m. in New York, have plunged more than 60 cents this year, according to Trace, the bond-price reporting system of the Financial Industry Regulatory Authority. The largest coal producer in the U.S. has reported losses since the third quarter of 2013, according to data compiled by Bloomberg.
The company's shares closed at $1.13 in New York, dropping 5 percent. The stock lost 85 percent in value this year.
Coal producers, which have been suffering from a slump in demand for the commodity, have sought to strike debt deals with their creditors to avoid bankruptcy. Alpha Natural Resources Inc., Walter Energy Inc. and Patriot Coal Corp. are among the miners that filed for Chapter 11 this year due to unsustainable debt loads and interest expenses.