China Seen Cutting Growth Target to 6.5%-7% Range for 2016
Bloomberg News
All analysts surveyed expect lower goal than this year's 7%

Guosen economist: `Government will take a more flexible way.'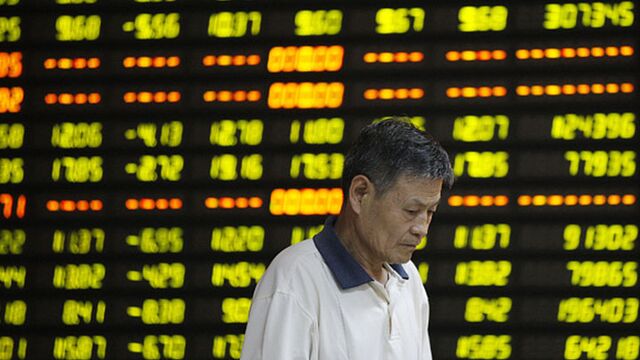 China will further cut its target for economic growth next year amid excess capacity, sluggish investment and weaker manufacturing, economists said.
Government leaders will announce a growth objective between 6.5 percent to 7 percent for 2016, according to eight of 15 economists in a Bloomberg News survey conducted Sept. 17-22. Four said they expect a 6.5 percent goal.
All of those surveyed said they saw next year's target falling below the goal of about 7 percent set by Premier Li Keqiang for 2015 growth, highlighting the challenges facing the government as exports slump and investment continues to weaken. A private Chinese manufacturing gauge fell to the lowest level since the depth of the global financial crisis this week.
"We believe the government will take a more flexible way than before given the descending trend of real growth," said Janice Yu, a Hong Kong-based economist at Guosen Securities Co.
Seattle Speech
President Xi Jinping said at the start of his U.S. trip that China can still achieve medium to fast growth and officials will continue to push ahead with economic reforms. The nation "will never close its open door to the outside world," he said in a speech in Seattle on the first day of a week-long U.S. visit.
Economists in the same survey also reduced their forecasts for third quarter and fourth quarter growth from a year earlier, to a median estimate of 6.8 percent for both periods, down from 6.9 percent for each in the last poll.
With slowing growth and a working-age population that shrank for the first time in at least two decades last year, the party may lower its hard growth target of 7 percent to a range between 6.5 percent and 7 percent and make that a flexible guideline, a person familiar with the discussions said last month. The person asked not to be identified because the talks are private.
China's Communist Party announces its targets for growth, inflation and money supply at the National People's Congress gathering in March. Their challenge looks even harder after the disappointing factory report.
The preliminary Purchasing Managers' Index from Caixin Media and Markit Economics dropped to 47.0 in September, missing the median estimate of 47.5 in a Bloomberg survey and falling from a final reading of 47.3 the previous month. Readings have remained below 50 since March, indicating contraction.
Stocks, Yuan
Stocks retreated from Shanghai to Hong Kong and the offshore yuan weakened Wednesday after the PMI report. The Shanghai Composite Index rallied 1 percent to 3,146.81 as of 10 a.m. local time Thursday.
Daili Wang, a Singapore-based economist at Roubini Global Economics LLC, says the government will probably shoot for a 6.5 percent expansion, but amid a "heavy headwind" to growth, output next year will end up falling short of the government target. Reforms of state-owned enterprises and the financial industry plus excess supply in real estate and manufacturing will weigh on growth, Wang said.
The People's Bank of China has lowered interest rates five times since November and reduced the ratio of reserves major banks are required to set aside.

The central bank will probably cut its required reserve ratio for major banks to 17.5 percent by the end of this year and 15.5 percent by the end of 2016 from the current level of 18 percent, according to the median estimates in Bloomberg's survey. Economists also estimate that the central bank will lower the benchmark lending rate by another quarter of a percentage point this year, and the government to expand its fiscal deficit in 2016.
China changed the way it determines the yuan's exchange rate on Aug. 11, leading to the currency's biggest two-day drop in over two decades. The government has also rolled out infrastructure plans and expanded a debt-swap program to clean up debts at local authorities and boost investment.
The stimulus is yet to spur gains in official data, with investment rising at the slowest pace since 2000 and factory gate deflation deepening.