Carly Fiorina Sings on Jimmy Fallon's Late-Night Show
The competitor whom Donald Trump calls "robotic" shows off her human side.
By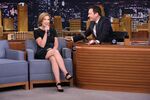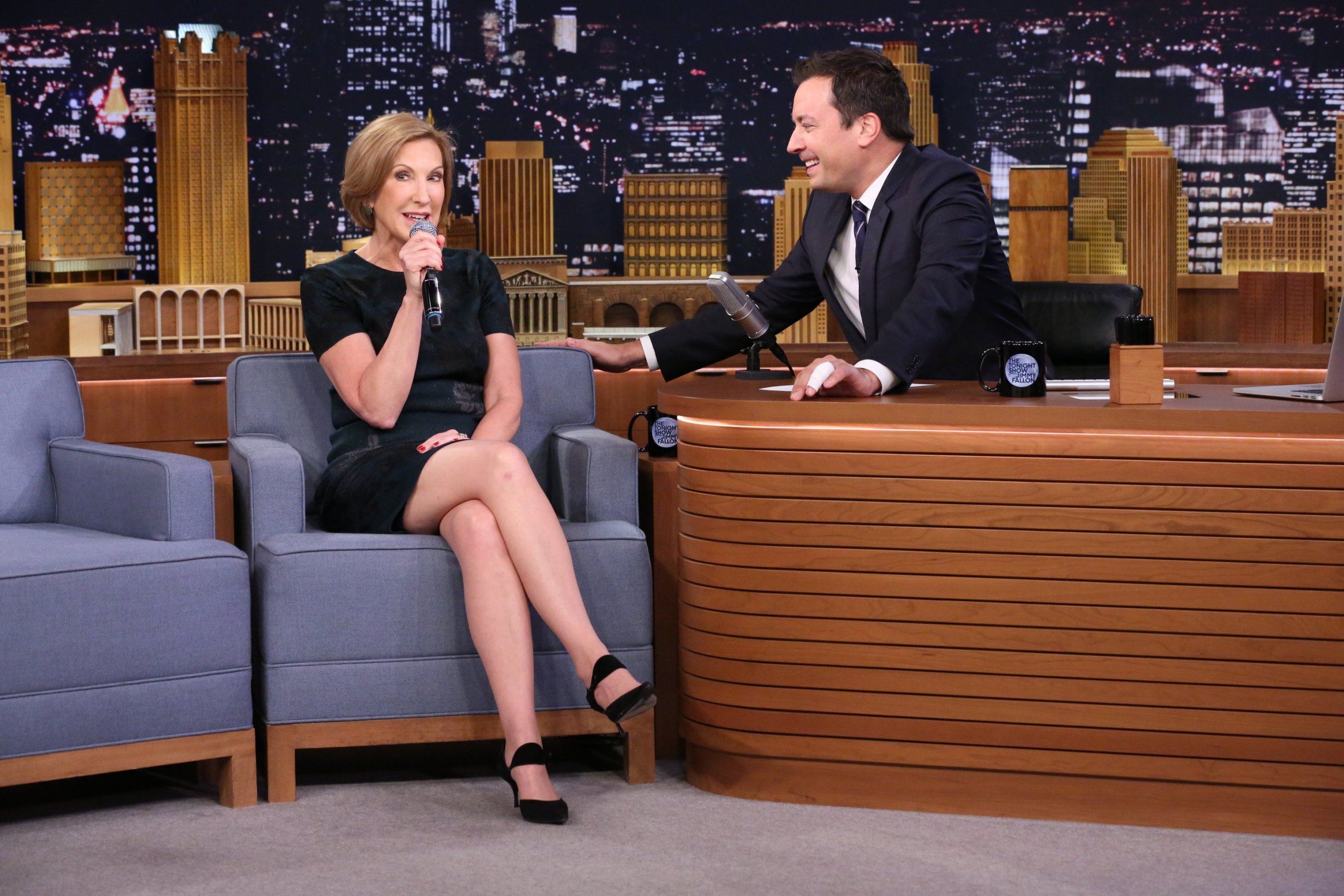 Never mind Jeb Bush, who, on the debate stage, selected "Eveready" as his desired Secret Service name. It's his up-and-coming presidential competitor Carly Fiorina who seems to be always on. At the Republicans' primary debate last week at the Ronald Reagan library, Fiorina deployed her basilisk gaze and her ability to marshal information to conquer the unconquerable: Donald Trump. She rocketed to number two, behind only a falling Trump, in a CNN/ORC poll released Monday morning. On Monday evening, she headed to 30 Rockefeller Plaza for an appearance on The Tonight Show Starring Jimmy Fallon. There, the shot was closer, the host's face nearer: less need for armor or artillery. Just a casual New York Getting to Know You. Why, that she can do, too.