Business
Sex Reassignment Is Latest Company Benefit in Equality Push
By and
Sex Reassignment Is Latest Company Benefit in Equality Push
By and
Most firms in corporate equality index now offer benefit

As few as 1 in 20,000 employees take employers up on it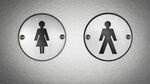 U.S. companies are swiftly adding health insurance benefits for employees who want to transition to another gender, a fairly inexpensive way to show they're serious about a diverse workforce because so few people actually use them.
More than 415 of about 780 firms surveyed for their friendliness toward lesbian, gay, bisexual and transgender workers now cover related procedures, including hormone therapy and sex-reassignment surgeries, according to the Human Rights Campaign. That's more than double the number in 2012, and up from just 49 in 2009.
Netflix Inc., Facebook Inc. and Tesla Motors Inc. are among 82 companies added to the Washington-based HRC's list this year. Wal-Mart Stores Inc. may consider adding benefits in the future; Goldman Sachs Group Inc. has offered them since 2008, the companies said.
"It becomes a bit of a rat race as to who can out-commit whom," with diversity initiatives, said James Baron, a professor who studies human resources at the Yale School of Management. "Committing to this form of equality allows a company to put another arrow in its quiver without terribly profound cost implications."
Transgender people have gained visibility this year with former Olympian Caitlyn Jenner's transition to a woman, and with broad public support for LGBT rights during high-profile court battles. The U.S. Supreme Court legalized same-sex marriage in June. Employers, meanwhile, are acutely aware of needing to attract and keep workers who want an inclusive atmosphere.
Fairly Rare
One in about 10,000 to 20,000 employees typically uses gender transition coverage per year, according to a study by Jody Herman, who researches law and public policy related to gender identity at the University of California at Los Angeles. Since the University of California schools added related benefits in 2005, fewer than a dozen people a year out of more than 100,000 have used the benefits, according to a California Department of Insurance report. The average claims cost was $29,929.
Aetna Inc. says it doesn't charge corporate clients extra administrative fees for adding transgender coverage. The Hartford, Connecticut-based insurer's transgender benefits packages typically include genital surgery and breast removal, although not surgeries Aetna considers cosmetic, said Bob McDonough, senior director for clinical policy research and development.
Doctors, too, are seeing a rush. Curtis Crane's practice in San Francisco will do about 700 surgeries this year related to gender change, he said. He's adding another doctor for an expected 1,000 surgeries next year and opening a second office in Austin, Texas. "Now instead of a six-month wait list, I have about a year wait list," he said.
Mostly Insurance
When Crane started his transgender practice three years ago, about 90 percent of patients paid in cash, he said. Now it's about 95 percent paid by insurance. A full transition from a woman to a man, the most complex surgery, can cost more than $150,000, he said.

HRC, the advocacy group, gathers data from hundreds of companies every year related to benefits for LGBT employees. A perfect score in the so-called corporate equality index is 100 points, a bar that changes periodically as the group adds more criteria. To be counted as offering transgender coverage this year, a company has to offer at least $75,000 worth of related benefits and meet other standards of care including providing counseling.
The U.S. government has proposed new rules that would bar most insurance companies from categorically denying coverage for treatments that can help people transition to another gender. The rules wouldn't force insurers to pay for all procedures, although they'd probably mean wider coverage of some treatments, such as hormone therapy.
Peer Pressure
Whatever the regulations, peer pressure will probably drive more large companies to sign on, said David Mayer, a University of Michigan business professor who studies workplace diversity. "Other companies feel they should and need to offer similar benefits," he said.
 
Wal-Mart, the world's biggest retailer, may be one. The company reviews its insurance coverage each year, said spokesman Randy Hargrove, noting that new gender-identity policies and same-sex partner benefits have helped Wal-Mart's score rise to 90 from 30 in the past two years on HRC's index. "Our decisions are based on what we believe are best, and that will enable us to remain competitive and continue attracting and retaining great talent," he said.
Erica Lachowitz, 39, said she had to borrow some of the $50,000 she has spent on facial surgeries to transition from a man to a woman, which she figures will ultimately cost about $100,000. Her employer, a door-manufacturing company, provides health insurance but not transition procedures.
"If insurance companies pick up the bill, it segues into salvaging more relationships" at home, she said. "It removes a huge burden of stress for the person who looks at this and says, 'I can do this.'"
(Updates with Wal-Mart comment in 13th paragraph.)