Charting the Markets: Fed? What Fed? Unless You're in Treasuries
By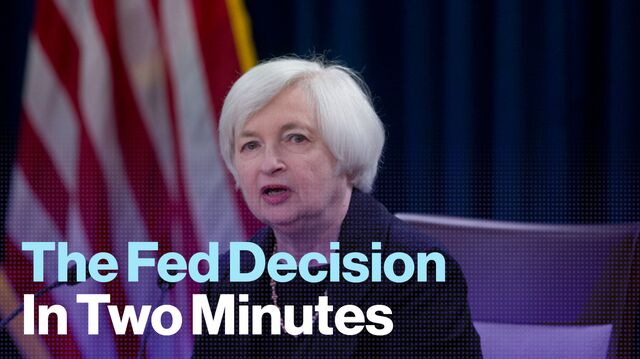 If you were counting on Janet Yellen to either set the markets alight or you fretted about the coming apocalypse last night, you were in for a more nuanced reaction – unless you're in credit markets. The U.S. two-year T-bill yield jumped the most since March 2009. But the benchmark U.S. index, the S&P 500, took just 48 minutes to give up its post-decision gains.

Across Europe, equity markets opened lower after the decision. The least punished of the indices was the U.K.'s FTSE - helped in part by Randgold, which rose with gold prices and comments from CEO Mark Bristow.
One winner: the euro. It advanced after the Fed meeting and held onto its gains into Friday, rising to above $1.14.  The MSCI Emerging Markets rose on the back of the Fed's decision. The Hang Seng rose, by 0.3 percent.
Cited as one of the reasons the Fed had decided not to raise rates, China enjoyed only a modest rally. The Shanghai Composite rose 0.4 percent. That's peanuts compared to the nearly 5 percent rise Chinese stocks rose ahead of the meeting. More broadly, the MSCI Emerging Markets Index rose as well after Janet Yellen's press conference. The dollar fell against a basket of currencies.

The good news for those who found all the nail-biting ahead of yesterday's rate decision a little tiresome is that traders aren't expecting a rate hike next month, or the month after that, or…
According to Fed funds futures contracts – where hedge funds and other speculators wager on when a hike will come – the probability of rates going up doesn't rise above 50 percent until Jan. 27, 2016. The probability of a hike rate at the Fed's meeting in October stands at just 20 percent. The takeaway? Traders think a rate rise at the next meeting is less likely than they thought one was going into this meeting.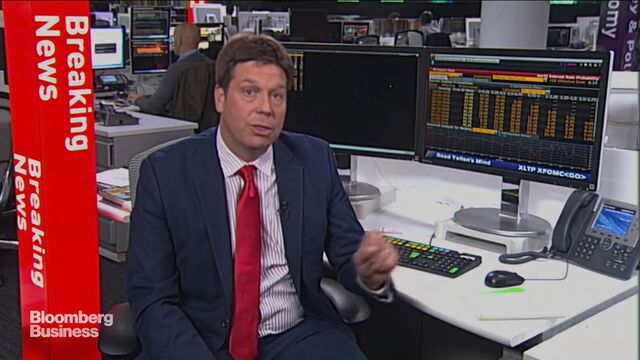 Ryan Chilcote is a presenter on Bloomberg TV. Follow him on Twitter @RyanChilcote