business
Goldman Sees 15 Years of Weak Crude as $20 U.S Oil Looms
By
Prices may drop to $20 when refineries shut in October, March

Analyst Currie says bank's long-term forecast for crude at $50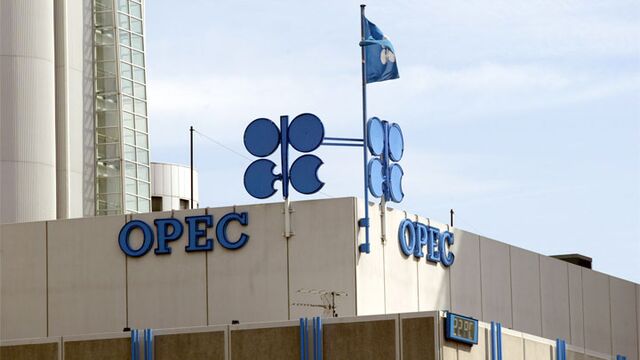 A glut of crude may keep oil prices low for the next 15 years, according to Goldman Sachs Group Inc.
There's less than a 50 percent chance that prices will drop to $20 a barrel, most likely when refineries shut in October or March for maintenance, Jeffrey Currie, head of commodities research at the bank, said Wednesday in an interview in Lake Louise, Alberta. Goldman's long-term forecast for crude is at $50 a barrel, he said.
Goldman cut its crude forecasts this month, saying the global surplus of oil is bigger than it previously thought and that failure to reduce production fast enough may require prices to fall near $20 a barrel to clear the glut. Prices may touch that level when stockpiles are filled to capacity, forcing producers in some areas to cut output, Currie said Wednesday.
"The last time we saw a period that was similar to today was 1986, 29 years ago," he said. "We waited 15 years" for oil to start rising again.
Lower iron ore, copper and steel prices as well as weaker currencies in commodity-producing countries have reduced costs for oil companies, according to Currie. The world is shifting from an "investment phase" of a 30-year commodity cycle to an "exploitation phase," with shale fields as an important source of output, he said. While Goldman's official forecasts extend to 2020, there is a "very high probability" prices will stay depressed until the end of next decade, he said.
U.S. benchmark West Texas Intermediate crude futures fell 25 cents to settle at $46.90 on the New York Mercantile Exchange. Prices are down 12 percent this year and 50 percent over the past 12 months.
Should oil fall to $20, it would be "one touch," he said. Inventories would top out in parts of the world, some producers would shut production and the market would come into balance.
(Updates with comment on $20 oil in seventh paragraph.)
Before it's here, it's on the Bloomberg Terminal.
LEARN MORE